The number of available pages is the only indication given to a curator, who has to autonomously present a project conceived and designed in collaboration with an artist.
TWO WOMEN IN CONVERSATION
By Andrew Berardini and Brian Kennon
These photos come out of an audio piece Andrew Berardini and I collaborated on for a recent exhibition at Fourteen30 in Portland, Oregon. For that piece, Andrew and I wrote a conversation, part as an imagined conversation between two women and part a conversation between the two of us. The audio was a recording of artist Bobbi Woods reading of this conversation. Translating this to a magazine work, Andrew and I wrote a new conversation to be photographed. Playing off the interrelation between discourse and intercourse, we accompanied the conversation with some books on Carlo Mollino with a focus on his photographs of two women.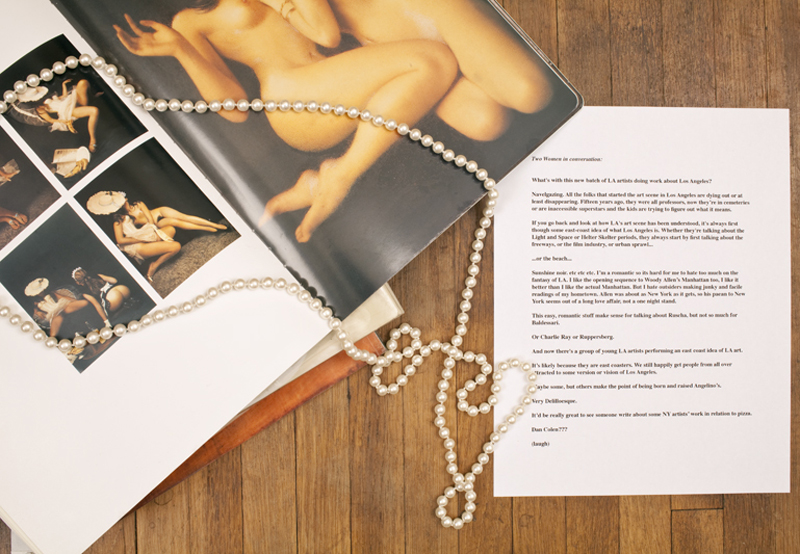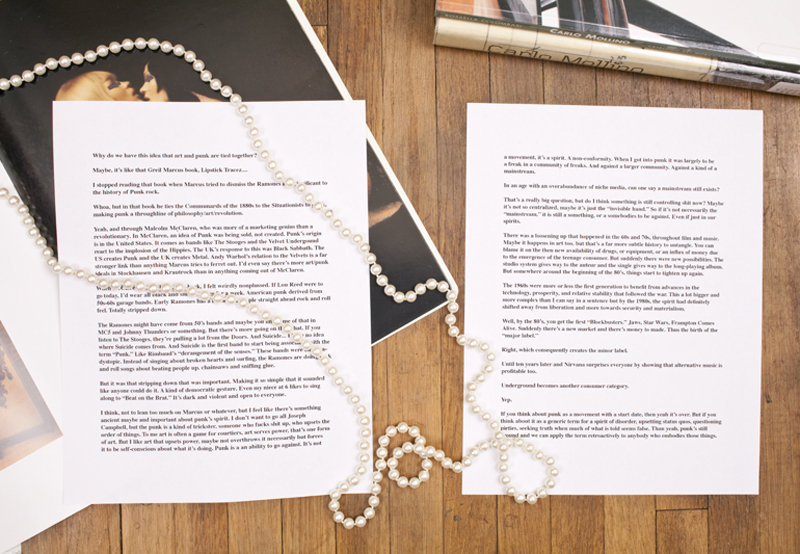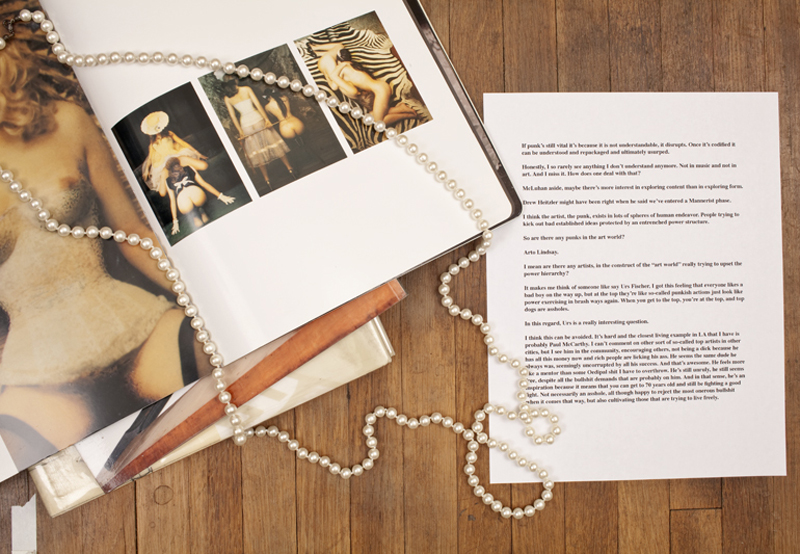 Andrew Berardini (1982) is a writer in Los Angeles who writes essays and stories mostly about people who have a tenuous relationship to reality.

Brian Kennon (1972) is a Los Angeles Based artist and publisher. Kennon's publishing project, 2nd Cannons Publications, has published books by Bob Nickas, Darren Bader and Bruce Hainley among others.