The number of available pages is the only indication given to a curator, who is asked to autonomously present a project conceived and designed in collaboration with an artist
INSIDE THE WHITE CAB
By Eva Fabbris and Davide Stucchi
A central theme in Davide Stucchi's practice and in my research. We are both fascinated by the photographability of a work, of a show; the point of view of those who document the spectator's experience in images. Looking at the same work again, more than once, for a long or a short while; seeing how others see it; seeing where it is and where it's been. Without getting tired of observing it and re-situating it, because its truth isn't just one.
Mathilde, 1989 and John McCracken get into Marco Basta's taxi for a night drive. The car is white, like the walls of the immobile, univocal, and celebratory exhibition spaces attacked in Brian O'Doherty's essays of 1976. The atmosphere inside the car is somber, like in a Michael Mann movie.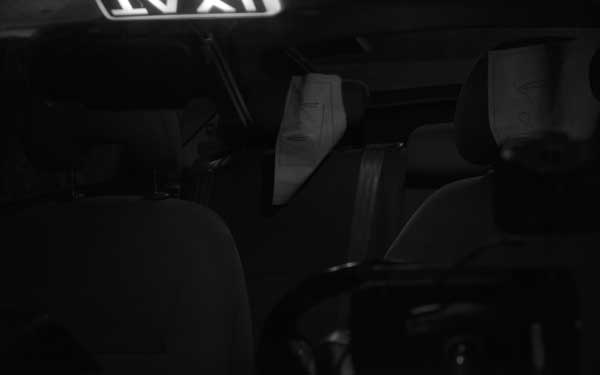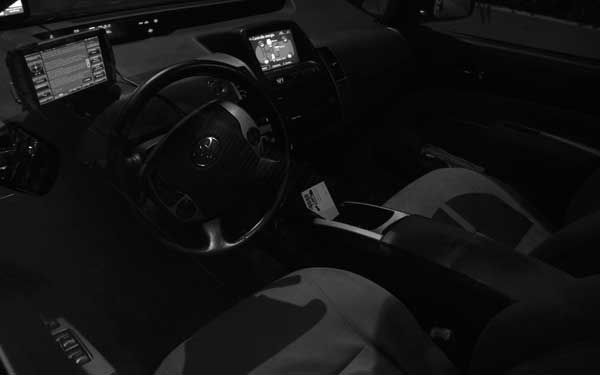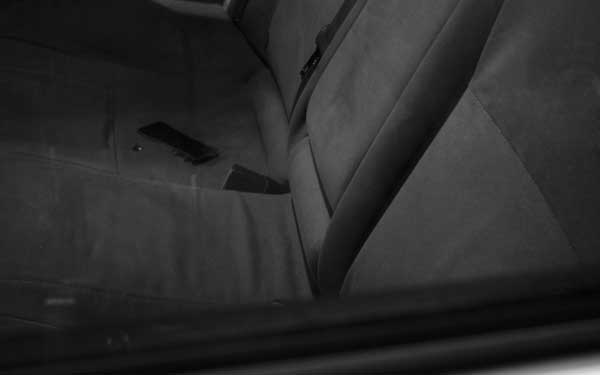 Eva Fabbris (1979) lives and works between Milan and Brussels. She is currently completing her doctoral research at the University of Trento, with a thesis on the influence of Duchamp's erotic revolution – within the relationship between work, spectator and exhibition space – on American exhibition theory of the late 1960s. She is curator in residence at the galerie de l'erg in Brussels.

Davide Stucchi (1988) is based in Milan. He works on the elaboration of contexts, producing and representing his pieces in a flux in which perspectives and materials are continually renewed under the technological gaze that registers them. In 2012 he won the Dior As Seen By prize, and is nominated for the Furla Prize in 2013.