A post-surrealistic experiment juxtaposing visual artworks and literary sources that apparently have nothing in common
WORDS BY FILIPPO DE PISIS – PHOTOS BY WILLIAM GEDNEY
Rome, 5-7-1921
The machinist
Will I see you again some day?... Escaping, the green of the field and the blue of the sky by your car's tender, under the dark canopy, in the grey air of goodbye. My heart seemed to fall.
Your blue eyes smile, eyes I worshipped, beneath the peak of your cap, the pink angel lips on your blackened face.
And under the work-soiled clothes I felt your body, more beautiful than a God's...
Those quick, grey meetings sufficed; opening a sore in my heart that still bleeds.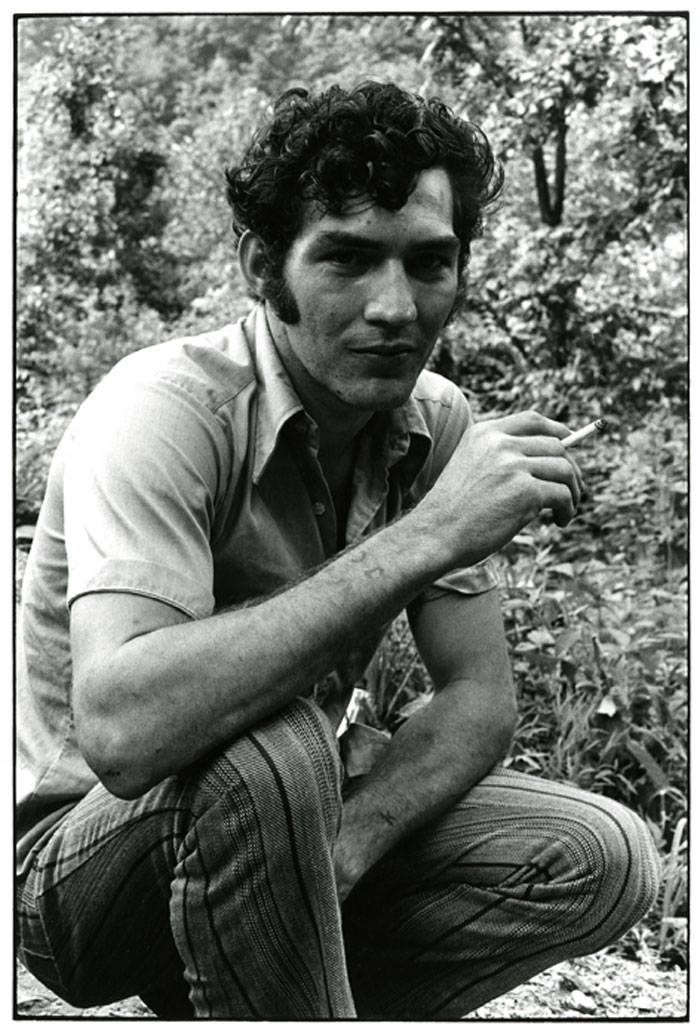 5-16-1921
The hermaphrodite
In that inn some nights a poor woman stopped by with her children, one strung around her neck, no more than two years old, the other three older, snuggling close, on the bench and the chairs.
The woman's woes had turned her pale and wilted but she had been a beautiful girl. Her black eyes shone now with a bitter light, almost lost under the large open brow which brought to mind, with her discriminate black hair, certain strong heads painted by Bronzino.
She came to drink wine and eat a light meal. A friend invited her. She shared a glass with her children; they fought over it. She looked them over with a loving gaze that slowly turned sour.
Felipe looked at her almost tenderly at times and thought, "Is love what I feel for this woman, for these creatures?"
The youngest, the one the woman held in her arms, raised everyone's curiosity. Beneath a wooly cap perched on his head, sunk in a small face like a porridge-colored mask, his two large eyes shone; the eyes of the woman.
The little brothers occasionally tried to lift his dirty smock, laughing towards the men who drank in groups at other tables, and the woman quickly slapped their hands away and lowered the infant's gown, but they returned. The baby's sex was uncertain. Occasionally, a man would stand, try to steal a glance, commenting with obscene whoops and hollers, and the woman would dejectedly lower her brow.
—Be happy... it's a blessing, life will be easier for your child!... Of course... Less to worry about...
—It will be what it will be... My poor little kitten!— and she kissed his head...—It's nobody's fault, really...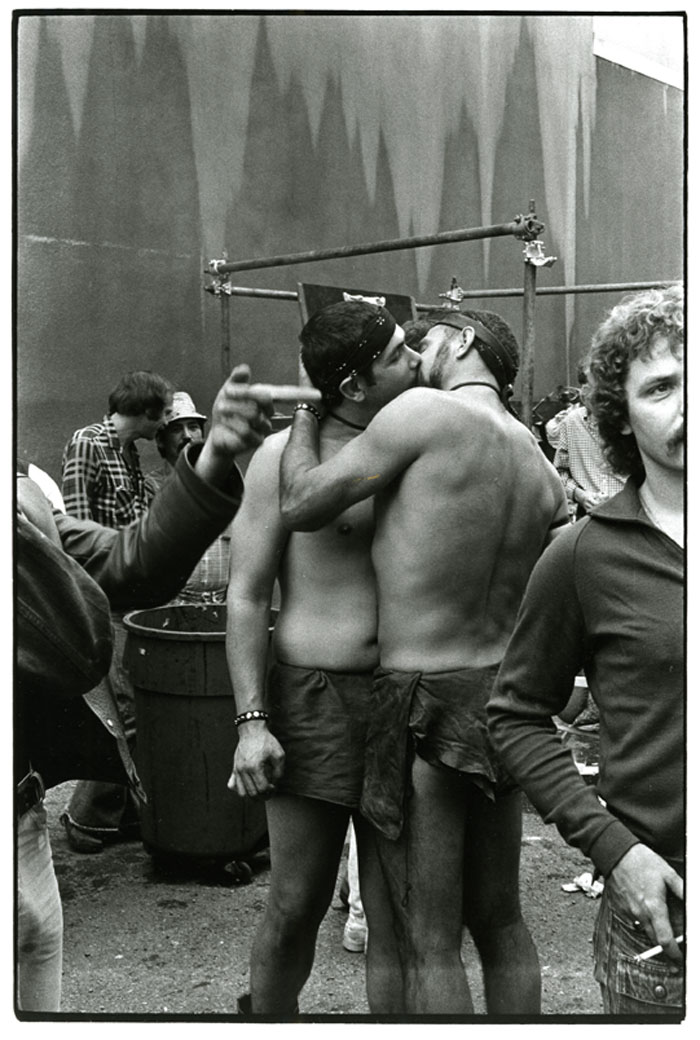 16 June 1921
Figures
Felipe couldn't help himself from stopping on the bridge over the Tiber. He had glimpsed at the end of the long Ripetta road the obelisk in Piazza del Popolo, illuminated on one side as if by a spotlight, against the soft, cloudy, lilac sky on a background of green pearl.
At the end of the river one could see, darker and more focused than usual, a small azure hill; the sky was an archipelago of intense, purplish blue clouds.
On the water, farther down, towards a bank, a group of men rowed vigorously. He could see the black oars reflect light, turning and cutting into the water and emerging again rhythmically.
In that wonderful evening Felipe felt profoundly moved, his soul wrapped into a hitherto unknown tenderness. That river bank, that dark boat moving away as placidly as it was silent brought to his mind images (incisions, watercolor prints, miniatures on presse-papier sold in tobacconists) of old Rome, seen when he did not know her, in his provincial, ecclesiastical adolescence. He distinctly remembered a view of Castel Sant'Angelo with a boat and silly-looking figures. A soft and sighing feeling had taken over him. In the distance, in the large bustling road he could see, cut against a flaming sky, a bronze statue, a black figure in a frock coat representing some illustrious character from the Third Italy. What did it matter if the people walked, animated, rushing across the bridge, if the trams and the carriages and the cars made a deafening noise? Felipe was drawn into a silent contemplation, and as he looked towards that blue hill, underneath that striking bright sky, he seemed to notice a house, a tree... Maybe up there, far away, he would find happiness? "Why do I feel this emotion inside me?" he wondered.
He glanced at the old beggar, cuddled against the bridge's white marble bulwark. His face looked healthy, his eyes almost smiled!... And then he carted off down the riverbank road, under the plantains with their massive green leaves. On the far side of the river, certain glass windows shone like sheets of gold. A bell tower rose as if inlaid against the full purple sky.
Felipe thought, "This is life... You go to one place and then the next and you step into a coffee house for a cup of tea and in a restaurant for dinner and then to bed... Why don't I just jump in the river? …. Life is then not very worthy. And yet we love it so!... And how beautiful it is to live! And love! I am clearly slightly off-balance.... One must distract oneself..." and then he remembered the words he had read the day before in a deserted road as he raised his stare to a large red wall, words written in great stern Roman characters within a gilded marble altar: Initium sapientiae est timor Domini.
Oh, Lord, Lord, where are You?...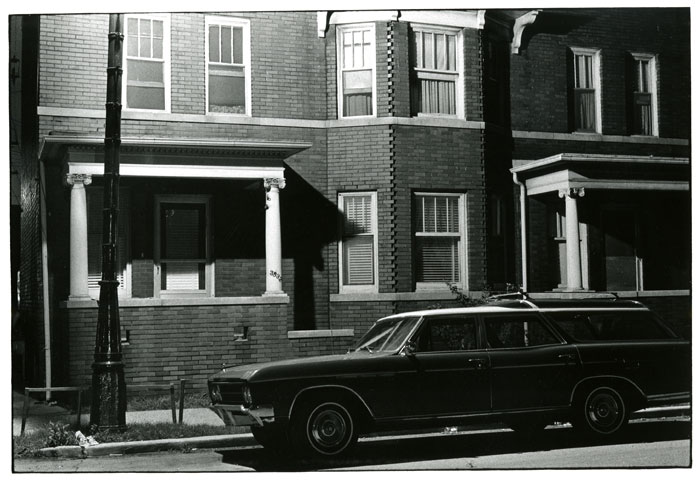 Rome, 7-23-1921
Piazza Colonna
After a long day Felipe left the house and joined the crowd in the street. Everything was glazed with heat. Under a leaden rose sky the men seemed tired of walking. The houses listened.
Within the crowd he noticed a boy, a worker in short sleeves who was reading the evening paper, his blue eyes like lightning on pale skin.
Light emerging from my eyes, sweet light, you strike my heart with a sweet violence, and where do you go?...
A wave of soft perfume enveloped him. His heart flew back to the memory of certain afternoons spent in the secret gardens of suburban villas, faraway afternoons in his hometown.
Such power had his memories that he felt he was walking down those paths, he saw their untrimmed hedges, in the courtyards where those smells came from. It was stronger than being there in person.
In Piazza Colonna he glanced at the pretty fountain. She also seemed dry, exhausted. That fountain could recall visions of Dannunzian parks, described with lofty adjectives and a literary style rich in gravitas.
Felipe thinks of certain amateur Greek epigrams he had read the night before....
A friend had said, "It would be nice to see some dancing nymphs here, some naked women..."
Felipe had smiled... bitterly. Heavy afternoons, tired flesh!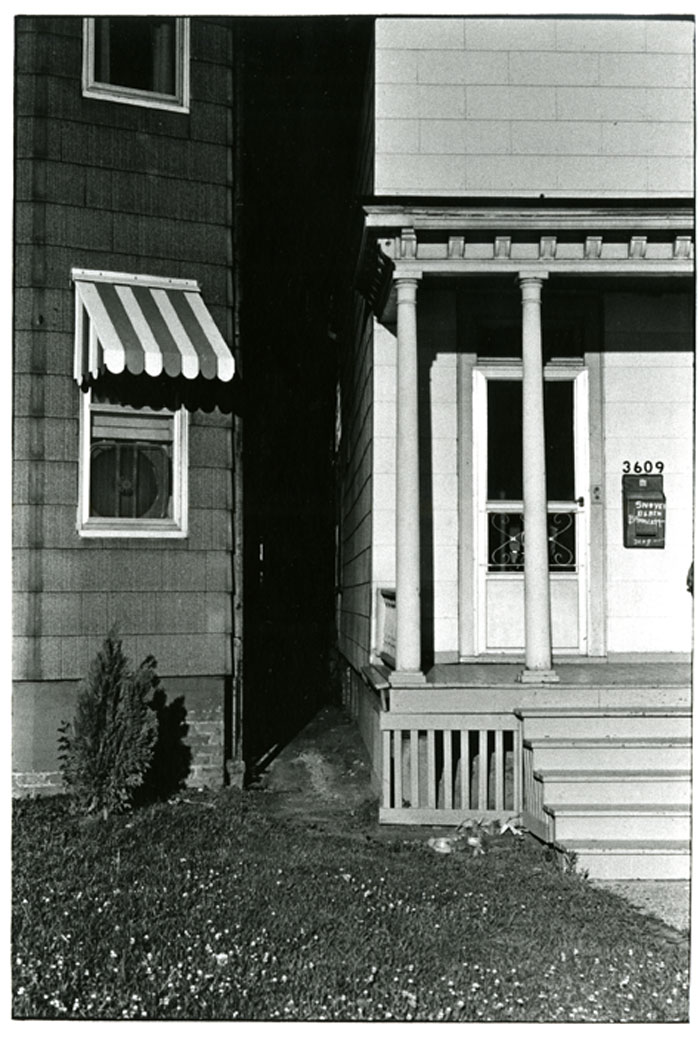 9-5-1921
Sergio
In that warm and luminous September morning she saw him in the Chiesa del Gesù standing next to a pillar. His tall figure cut harmoniously in a black funeral suit, he held a black hat in one hand and a leather bag in the other. He paid his respects from afar with an elegant smile and a small nod. She saw the light of his brown eyes under his brow.
Then Lea went to kneel at a far away bench and she kept looking at him, turning her eye from the frescoes with their great colored bodies, from the white marble statues, from the golds, from the candelabra in the opulent Sant'Ignazio chapel that rose in front of her.
Oh, she felt she loved him, in her senses, in her nerves all like a great fire burnt with the desire of his caress, of his kiss... of his arms. She saw him against the sea wearing a rower's outfit, his strong arms, his naked neck.
Now, in the bright, stern church she felt like those statues, those pompous frames, those angels, those golds, those heavy brasses oppressed her, buried her, in order to give her new life... they trembled like in an earthquake, they crumbled, they sunk down a great sea, but then as if waking from a dream Lea was suddenly within his arms, Sergio was holding her with his thin face illuminated by a smile, and kissed her lips... A strange weight, as if half-asleep, was placed on her... Her eye could see, confused, the priest reciting Mass at an altar, some old ladies in their chairs and then she returned to that tall young man and she wanted and did not want to meet their gazes.
Who was Sergio waiting for? Why had he come here... at this hour?
12-22-1921
Via Veneto on a sunny winter afternoon
He walked slowly with the heart of the abandoned. That night he would leave on the express (the acrid melancholy of departure!). A light anxiety in his chest. The things around him assumed an intense expression, as if he had never seen them before.
He passed by an old pair of black horses. You didn't see many anymore. Felipe looked at their heads bobbing at a tired trot. Poor beasts! He looked upon them with tenderness, something he would never have felt for humans. They seemed to mumble to each other. Bored with their lives like old noblemen, like the bearded Master and the bonneted Madam he could see behind the windows of the brun, their cheeks rosy. Even the waiter with the ruddy face seemed bored. Felipe stared at the two horses, at their limbs tired but rhythmical. "Oh, spirit, invincible spirit that rules us!" thought Felipe... Even these horses were living creatures, like the figures that walked down the streets under the grey sky.
Felipe thought of the definition of his theosophical friend: "We are nothing more than mathematical points, without dimension."
Everything was the same, in truth!
A good-looking lad walks by, in his gaiters and monocle, with his hat placed just so, with his beautiful ties, soft light-leather gloves, shining cane and measured gait.
In front of the Grand Hotel he saw red public service automobiles waiting. A coachman with a top hat and gold livery took notes under an awning: a woman, her neck bared, in a wide black fur, sat in a coupé, reading a letter to a laughing friend.
Felipe walks like this, his head empty. He was slightly fatigued, and his foot hurt.
Beside the door of an elegant barber shop he sees a tall colored post: "On parle français" "English speak"... Inside, youths in immaculate frocks amble around armchairs, in a light so warm it seems perfumed, a well-tailored blond massages the face of a man lying on his back atop an automated chair and looks outside. In his light eyes he sees an almost taunting bitter smile that brings to mind faraway seas, like those of fishermen who smelled of salt and water.
He walks by another between the plantain's white trunks that still sport yellowpink leaves. A fat woman in silk stockings walks by, trailing perfume. Here on the corner there is a florist's display. Oh, sad flowers, tightly bunched within bolts! The fountain there in the square cut by tramway lines evoked delightful paths in a great green park, with labyrinths, and fabulous, delicious loves, and the heart seemed to shrivel.
Leaning next to a cart, Felipe sees a boy. Oh, his mother-of-pearl eyes, set in his warm ochre face and his lips, so pale! He had a notepad in hand. He wants to ask the boy if he could sketch him, but not here, there were too many people here. He stares at him, and looks away. The boy keeps looking at him, enjoying himself, like a sweet surprise, as if his soul felt the sweet torture of love for the first time. In his eyes are held all the treasures and delights Felipe can imagine. Sunsets in Granada, the unnerving torpor of the Gold Coast, the softness of oriental alcoves. The air has turned cold, the sun disappeared. Some lamps are lit. A sheet of fog seems to rise! Felipe stood by the church of the Cappuccini, a gentle pink within the trees and then the windows of an antique shop, the lustrous objects and their complex psychology always attracted him. He saw a Japanese idol in polished ceramic, a necklace of large, hard stones at its neck. He saw pomes for walking sticks in ivory and golden Bohemian crystals.
At another window, a delicatessen's, stood a shrunken old man with a grey wool scarf wrapped around his jaws. He stared, through his lenses (his tiny eyes seemed like twigs held in place by the folds of his swan-thin skin), at some jars of marmalade and cappelletti alla bolognese.
And Felipe joined the river of people with a sour taste in his mouth and his heart in pain.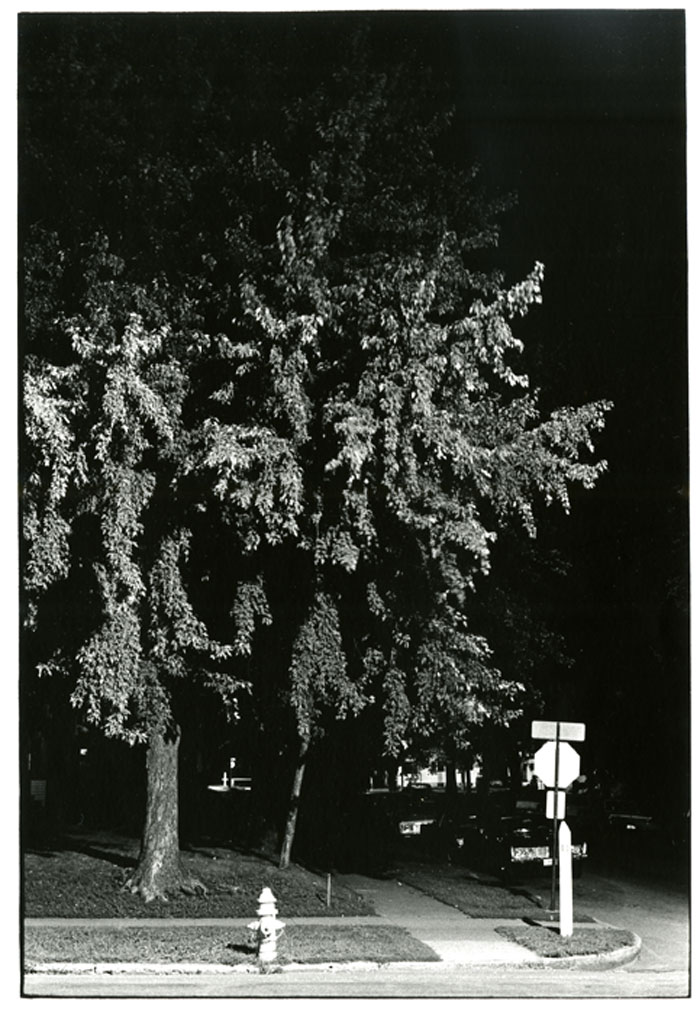 February 1922
Dawn
In this glistening February day, all sunlight and blue sky, I did not resist the temptation of going to the country towards Monte Mario.
Immediately beyond the city I was attracted by the sights, those dear lines after the intense green terraces, a timid, diaphanous line of cerulean hills in the clear sky, without clouds.
On the dry clay roadside, dotted here and there by puddles under potsherds, rubble, rusted bolts, some fresh daisies shone under the sun, and then the orchards painted with cabbage-heads and the trattorie with the tables outside and the cane canopy and the sleeping bulls and the reddish horses and the sad, hairy donkeys stalling in front of the displays of small delis with bars and osterie and benches in a field: but most of all some of those trees, bare trees with their branches detailed against the sky's almost marine background enchanted me.
A great walnut tree with white branches that grew more impenetrably dense as they thinned out into knotty forks, shone in the azure sky next to the rose, black-roofed house, and then peach-trees and plum-trees, short and crooked in the field and next to the hedge, elms with their central trunk cut and crucified and the smooth saplings so close as to be almost bound to one another on the crusty earth.
I looked at these trees, there, under the sun, against the great blue sky, in the clean air, with a sharp eye, with love.
Oh, dear old trees, you too are not more than clustered cells, but you do not have a suffering heart like mine...
The trees seemed to bask in that light and that sun, they seemed to thank the skies, waiting for the sunset in the savory calm of their stupor, or maybe quivering, just so, with mysterious desires.
We entered the small osteria, the door with the rounded top cut into the tuff wall had been painted white all over and on the white we read red and blue signs. Here we drank half a jug of blond wine and as I looked into the eyes of a dark-skinned worker, tiredly slumping at a nearby table, his eyes stared back with the tenderness of a dog's, and then we walked along the pine trees and the dome of St. Peter's appeared before us and beyond the river the white panorama of the city under chained clouds that shone, white, snowy.

Rome 1-9-1924
Rome
F. was tired, almost dulled. The hours of vigil returned like painful weight on his nerves. He wanted to stop there, at the mouth of the bridge. He rested on the cast-iron handrail.
Sitting on the edge of the marble wall he saw three youths, talking lively. One was dark, high-spirited, his face vivid.
He looked about himself, towards the yellowish river water, the golden sky dotted with clouds, down towards the dark dome of St. Peter's.
Delicious purple and pearl lights were in the air, giving off strange glares here and there. Above, behind the foundations of San Pietro in Montorio a great intense brightness shone gold about the black roofs, behind the skeletal trees, and a grand flutter of swallows.
Here was Rome, here was one of the spectacles he had evoked with such love and desire from afar. Here was an hour that would run past him like any other, without leaving any trace.
So he recalled hours from his past, so close and yet already so far, from Ferrara, Padua, Venice, where even in admiration of his surroundings he had evoked Rome... Here, Rome, here, the dream of so many souls, Rome, "divine and eternal city." He struggled to get inflamed, to feel moved, but he felt tired. He passed a line of college students wearing capes and pale faces, carts brimming with red bows. Darkness arose.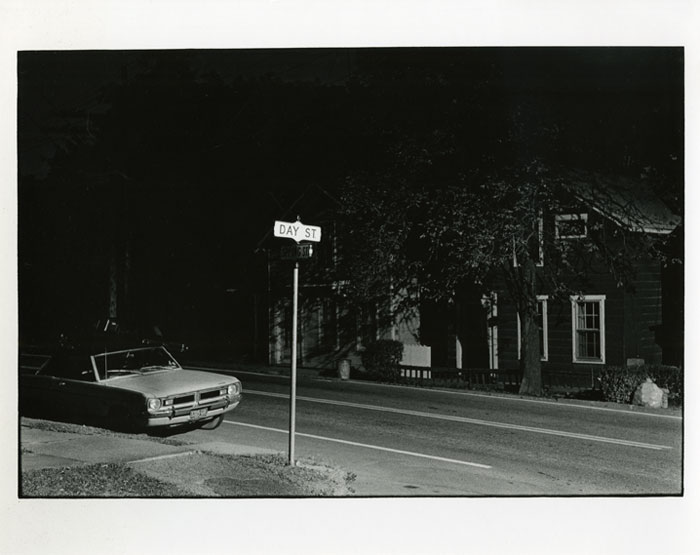 1-18-1925
Me and the others
Towards the edge of Piazza Navona his eye was drawn to a black, hunched figure, sitting on one of the marble benches as if by mistake. He approached to look the hunched figure over. A small, stiff priest, his head almost disappearing within the brim of his scrunched hat, held a few round apples in his lap. Their strong golden yellow color was cut pleasantly against the black of his old frock. A precious black with greenish hues.
The dark hands of the small priest, in a flurry, produced a piece of bread, a small pen-knife. They tried to slice the bread, but it was dry and crumbling. With the tip of the knife he scraped the crust, searching for some softer crumb, then he peeled the apples; hunched over, collected, like a saint in Thebes.
F. looked at him with attention. Under the frock, on the grey ground, rose two misshapen black leather boots. A large neck with drooping skin emerged from his starched, grey collar, like the neck of a turtle jutting out from its shell. Under the brim of the hat, behind, he spotted tufts of blond hair.
F. stood looking in this fashion, a few feet away. Just before he had stepped into a bakery to buy three ounces of Milanese panettone, for no precise reason, which he held in a crumpled newspaper. The panettone was originally planned to be consumed in the divine privacy of his dusty old room. He hesitated. As the people walked by they stole glances at the small hunched figure on the bench. In their smile he saw bitterness, pity and a certain sated stupidity. The priest never raised his head, as if slave to a great loneliness. Around him, the beautiful seventeenth-century square, with fountains like marble rides.
F. gathered his will and quickly addressed the priest, resting the bag on his knees: – Do you mind?... Forgive me.
The priest seemed to shake, maybe in fear, his beady grey eyes darted under his shaggy eyebrows on his thin face and almost brusquely he said:
—What is this, what... Keep it... Don't deprive yourself.
But F. was sweet and decisive and he left the crumpled cake there and left. He realized somebody in the square had noticed his gesture. He stopped on the other side and watched. Even from afar he could make out the newspaper bag. The priest was intently unwrapping the string. F. saw almost an aura of light emanating from him, he had turned into an almost happy figure.
He moved, and continued to walk along a street between tall grey buildings. He felt his heart tremble and he had a great desire to cry. He almost heard his father's voice, Quod superest date pauperibus. Nothing, in the end, would be truly superfluous to him...
He heard the voice of his father, Povar al miè putin, as sweet as ever, infused with a tender irony.
And now the priest maybe slept, or maybe dreamt a crowd of faithful. He stood on his bench, preaching to the crowd who saw him as a saint. And then in a great carriage the Pope arrived, and he stepped off with his white silk shoes embroidered in gold, and he embraced him...
And as he walked F. thought of the picture he could have paintedwith the small priest, the apples, the piece of dry bread. And he returned to Piazza Navona, but the priest was gone, and on the obelisk he saw the reflection of beautiful golden white clouds.
(the text published here consists of brief extracts taken from Filippo De Pisis, Ver-Vert, 1984, Einaudi)
William Gedney (1932-1989) was an influential American photographer, working across the United States from the mid-1950s through the early 1980s. From the commerce of the street outside his Brooklyn apartment to the daily life of coal miners and the lifestyle of hippies in Haight-Ashbury, Gedeny recorded the lives of others with clarity and poignancy. His interest in night photography – with New York City as a recurring subject – spanned his career.
Filippo De Pisis (1896-1956) was one of the protagonists of twentieth century Italian art. After beginning his career as a poet, he turned to painting, influenced by Futurism, Metaphysical art and Fauvism. In addition to his renown still lifes, he also painted cityscapes, male nudes and images of hermaphrodites. Ver-Vert, published posthumously by Einaudi in 1984, is a novel in the form of a diary that evokes the artist's stay in Rome between 1920 and 1925. Through his alter-ego Felipe, De Pisis chronicles the loves of a young aesthete, giving life to a Don Quixote of metaphysics and abstraction.