In an exploration of some of the possible relations between words and images, writers are asked to react to photos whose origins are obscure to them. The only guideline is that the text be somehow related to the images
CHÉR VICTOR
Words by Pascal Janovjak – Images by Ljubomir Simunić
Dearest Victor,
Following our last meeting and having received the images you sent, I'm sending you a few suggestions for your autumn-winter catalog, whose images I well received. Here are some rough ideas, do let me know which appeal most.
Sincerely,
F.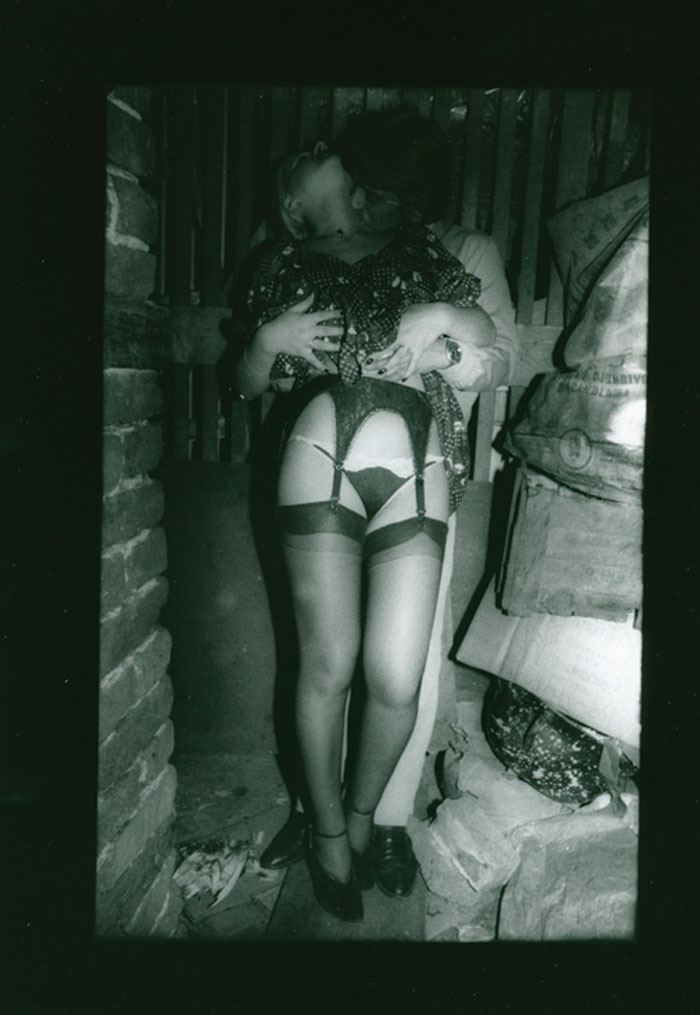 For the modern woman, and the man who hideshiding behind her: Marlaine lingerie
Ladies,
To help cope with the vagaries of modern life, Marlaine has created a 10-year guaranteed, stain-free and tear-resistant panty. After all, no one can escape the unforeseen in city life. A chance encounter? A sudden urge? An awkwardly positioned air vent? A car accident? Whatever the situation, Marlaine panties will remain pristine. Hardwearing, permanently scented (precious wood, citrus or tropical Caribbean), stunning in any situation – they come in a wide range of styles now available in white, grey, black and two-tone. Made from textol (patent pending).
Why not give them a try at one of our outlets from tomorrow!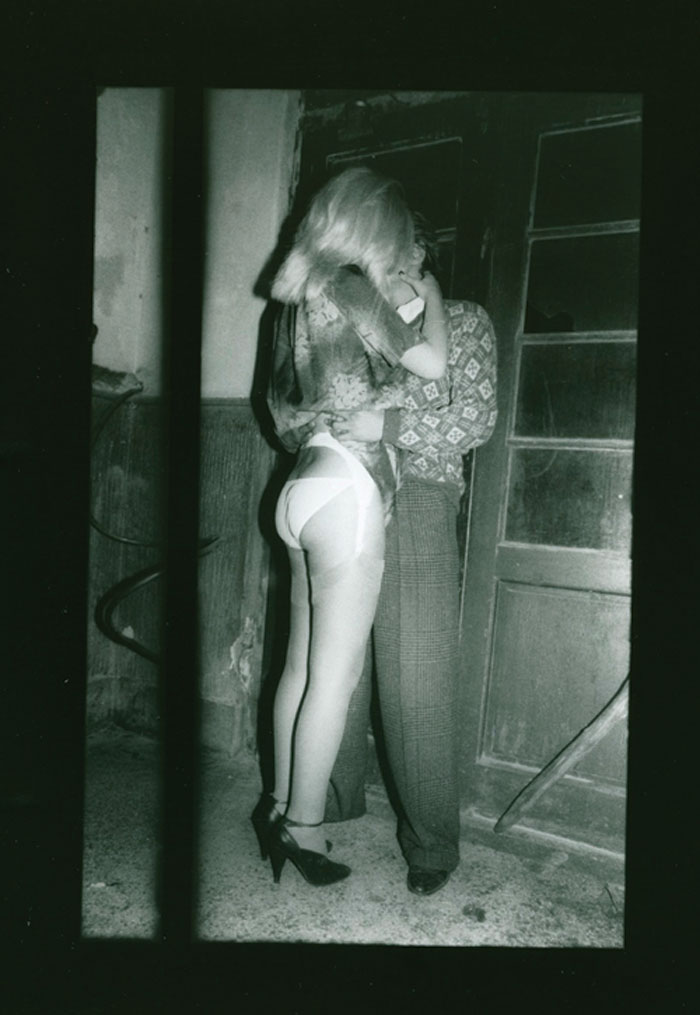 In times of war as in times of peace: Marlaine underwear
On the front lines, our brave nurses struggle daily to defend our homeland. Extract of a letter from Mademoiselle D.:
Dear Mother, I write you these few lines before going to sleep – I shall post this letter first thing tomorrow morning; there are fears of a new enemy offensive, apparently. Fear not, I am well, if exhausted. Yesterday, I carried out four amputations with the head surgeon. Despite my being covered in blood, he made advances towards me in the storeroom of the operating block. I could please him quite calmly, thanks to the Marlaine underwear I was wearing! Thank you once again for your last parcel. I hear they're now available in two-tone with embroidery? Would you bear it in mind, next time you send something? With love etc.
From body-shaping briefs to g-string thongs, from push-up to minimizing bras, balconnettes and demi-cups (with or without underwire)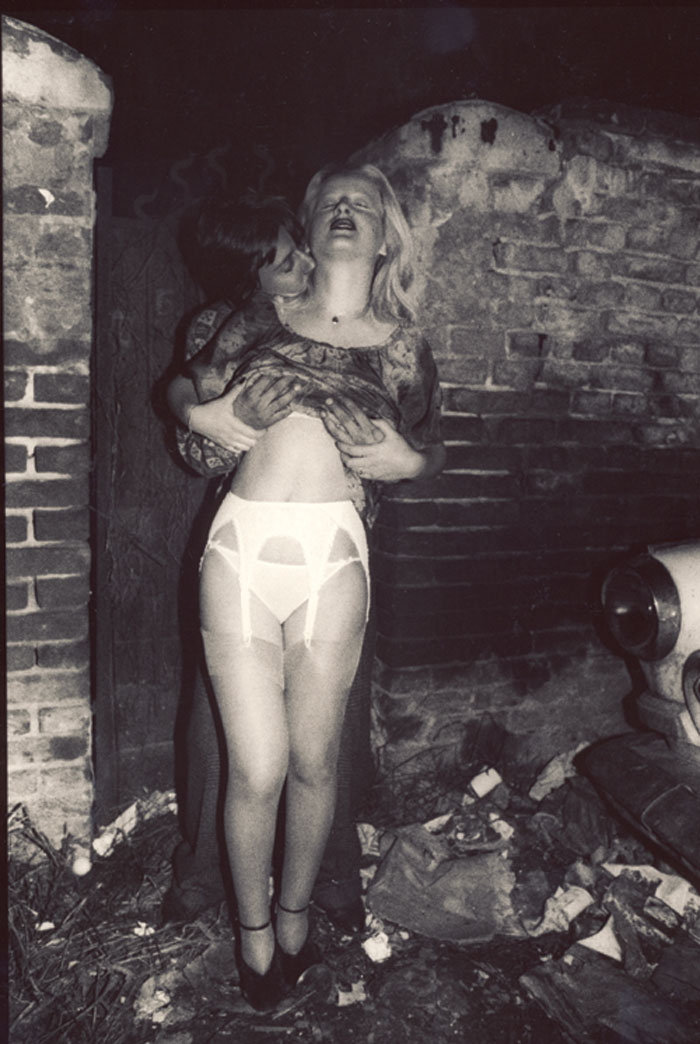 Firming and lifting
curve-enhancing and slimming
Marlaine underwear:
the silhouette of your dreams in a world in crisis.
Exclusively designed by men, our new Shadow and Light range is guaranteed to give you unrivalled powers of seduction. All our products are, nevertheless, made in keeping with Marlaine's philosophy of durability and quality, and continue to be manufactured with the greatest of care by our female workers in Indochina. All our employees wear Marlaine underwear: there's no better proof of their comfort!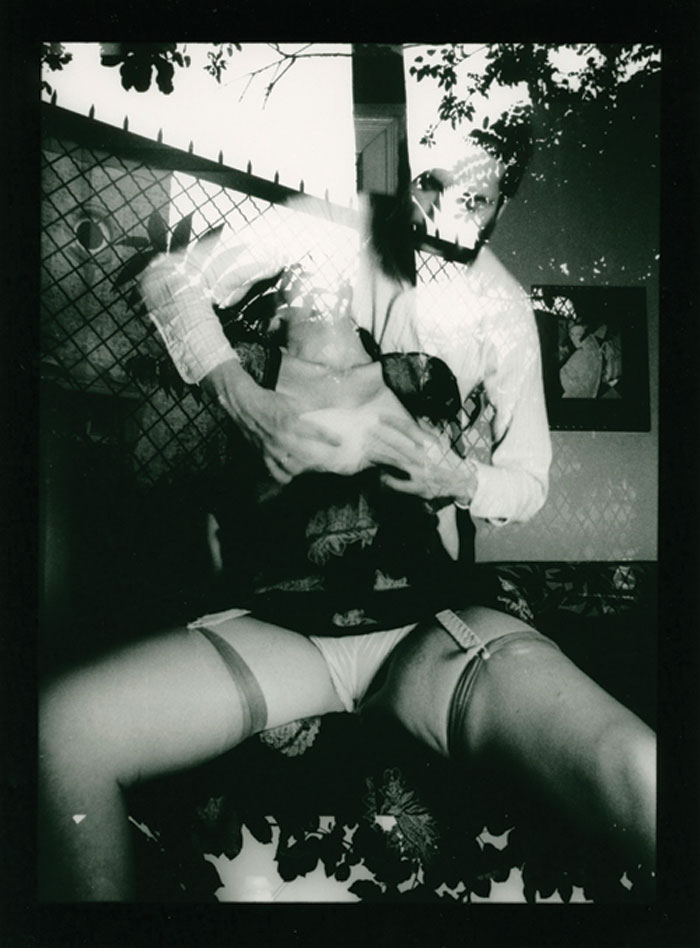 Madame L, from Nantes:
I'd long searched for underwear that could truly cope with my curves. Have you ever experienced the torture of an underwire cutting into your flesh rather than supporting it? Tights that make your thighs swell, or panties that cut into your buttocks? But with Marlaine lingerie, my body fearlessly offers itself to the gaze of others, and can, at last, reveal its generous proportions in all its glory. (Whether at the office, at the factory or at home: Marlaine, the underwear you can trust).
The Open Door collection: more than mere "underwear," these panties are the gateway to all our collective and individual fantasies. Our Open Door collection features a new quick-release system (patent pending), breaking down barriers and banishing inhibitions at the touch of a button! Specially designed for those of you determined to make the most of each and every encounter, each and every day.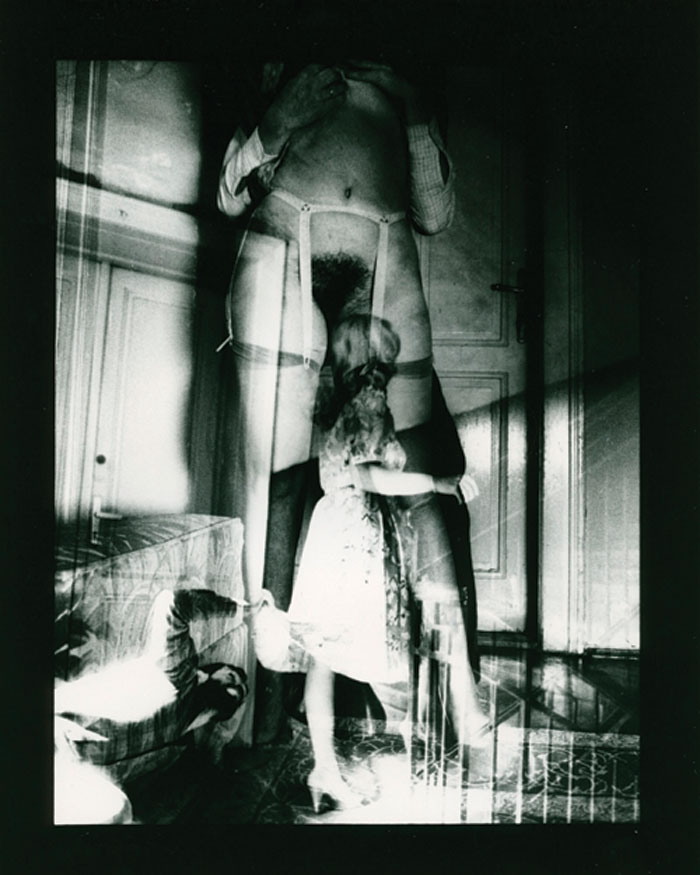 Sébastien S., estate agent from Nantes:
In my line of work, comfortable clothing is essential. I have a preference for women's underwear; feeling like a woman helps me improve my productivity. Unfortunately, I've always found high street underwear disappointing; itchy fabrics that caused constant irritation to my scrotum. I was doubtful when Marlaine underwear was recommended to me, but it has changed my life! Just as comfortable as cotton briefs, this underwear ever so gently supports my private parts, whilst retaining that satin-soft silk sensation. Even the all-lace designs don't itch!
Marlaine accepts no responsibility for cases of sexual abuse brought on by inappropriate behavior. Ladies, learn how to keep your charms in check, as Marlaine products will increase them tenfold!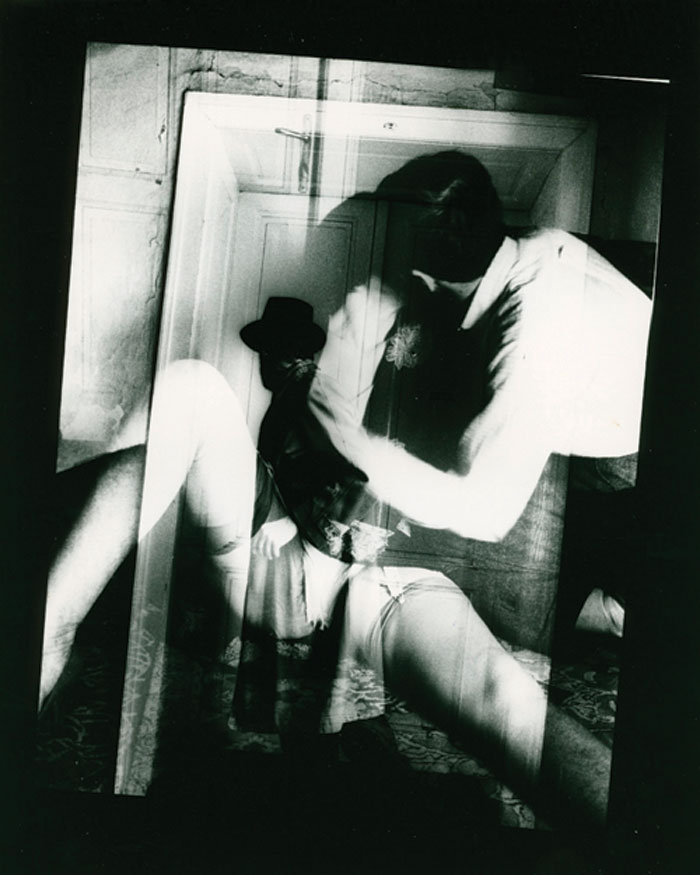 Marlaine suspender belts: standing for the Revolution
For all those with nothing to hide: completely transparent, our Spirit range reveals the allure of a woman's intimate anatomy whilst still offering protection from the rough and tumble of daily life (Here, I'm mainly thinking of our young seductresses riding bicycles).
A peerless institution, Marlaine and Co., founded in 1948, is today at the forefront of new management policies that include respect for employees, continuing competence assessments and transparency in recruitment. Developed, implemented and monitored by Jean Marlaine himself, our new horizontal hierarchy system (patent pending) guarantees flexible decision-making and just-in-time production. Further down the line, the consumer benefits from unrivalled after-sales service (repairs guaranteed within a week across mainland France). Deliveries within two working days. Getting your wife a present has never been so easy! Order form at the end of the catalog.
Ljubomir Šimunić (1942) is a Serbian photographer and experimental filmmaker. After training as an actor, he began working behind the camera in the 1970s. His work in this period mostly consisted in Polaroids and 16mm shorts, characterized by a very specific and controversial interpretation of the erotic. At the end of that decade, he began working in the field of black and white photography, which resulted in the erotic cycles The Secret Life of Belgrade's Periphery, Belgrade Day and Night, Photo-Stories and Dirty Dreams.
Pascal Janovjak (1975) is a Swiss writer. He has worked in Jordan, Lebanon and Bangladesh, where he directed the Alliance Française of Dhaka. In 2005 he moved to Palestine, where he devoted himself to writing. He has published the collection of prose poems Coléoptères, the novel l'Invisible and the epistolary novel À toi (in collaboration with Kim Thúy). His work has been translated into various languages. Since 2011 he has lived in Rome.