The number of available pages is the only indication given to a curator, who is asked to autonomously present a project conceived and designed in collaboration with an artist
SUPERTRAMP A STORY OF A VASE
By Virginija Januškevičiūtė and Elena Narbutaitė
Andrea Puskunigytė was 12 years old when she drew A Vase with Water. People featured in the story include members of Andrea's family, as well as family friends and her own friends: among them are Elena Narbutaitė and her mother Daina Narbutienė. Liutauras Pšibilskis is art critic and curator based in New York. The 'gallery' is Artists Space in New York; Gintaras Didžiapetris is one of the artists who took part in Paper Exhibition held there in 2009. Jonas Žakaitis is art writer and thinker, he ran the Tulips&Roses gallery (which represents Gintaras) in Vilnius and Brussels between 2009 and 2013.

The collages in the background were made by Linas Jablonskis for an exhibition in Vilnius in 2002. The series was named after an album by Supertramp, Crisis? What Crisis? (1975/2002).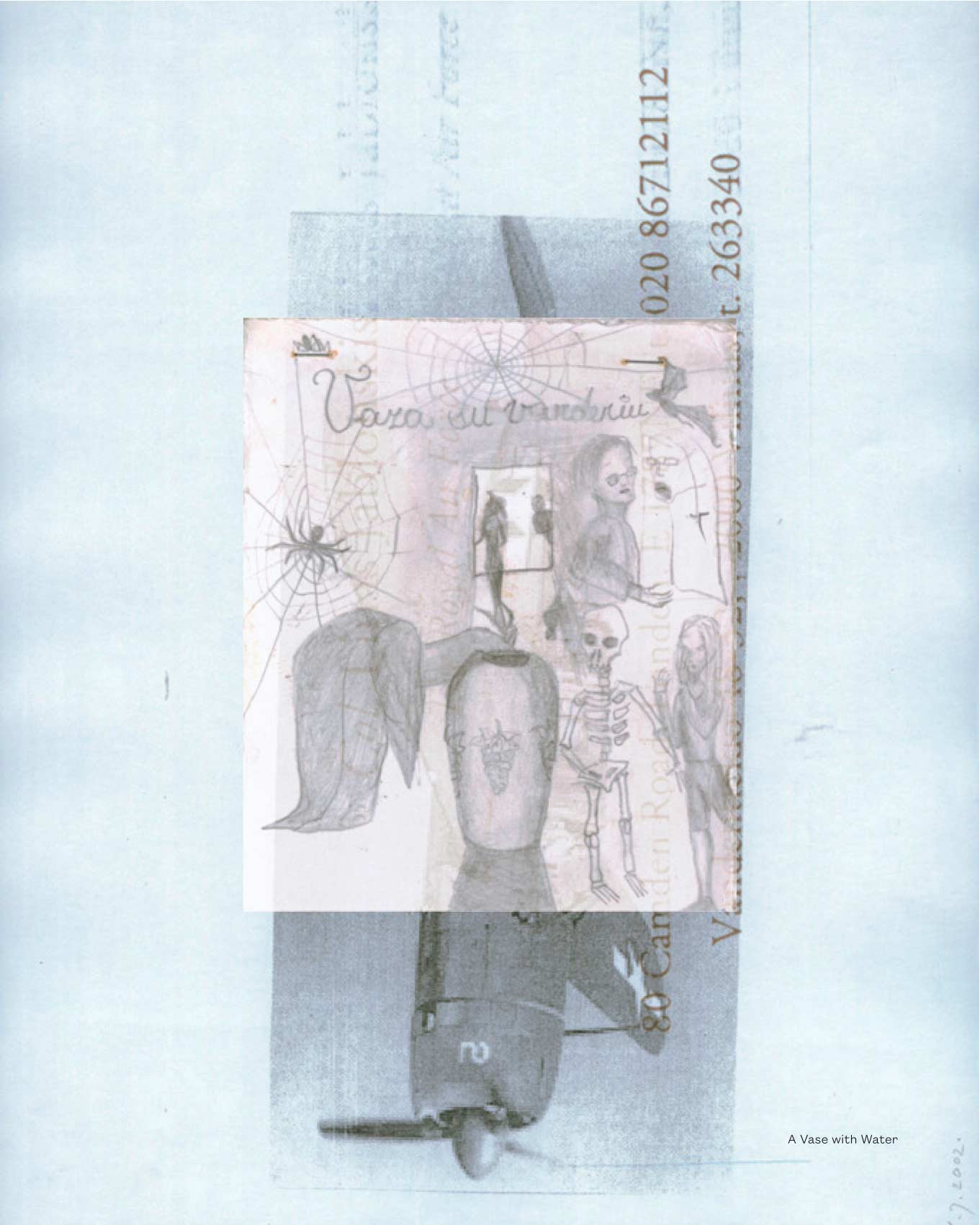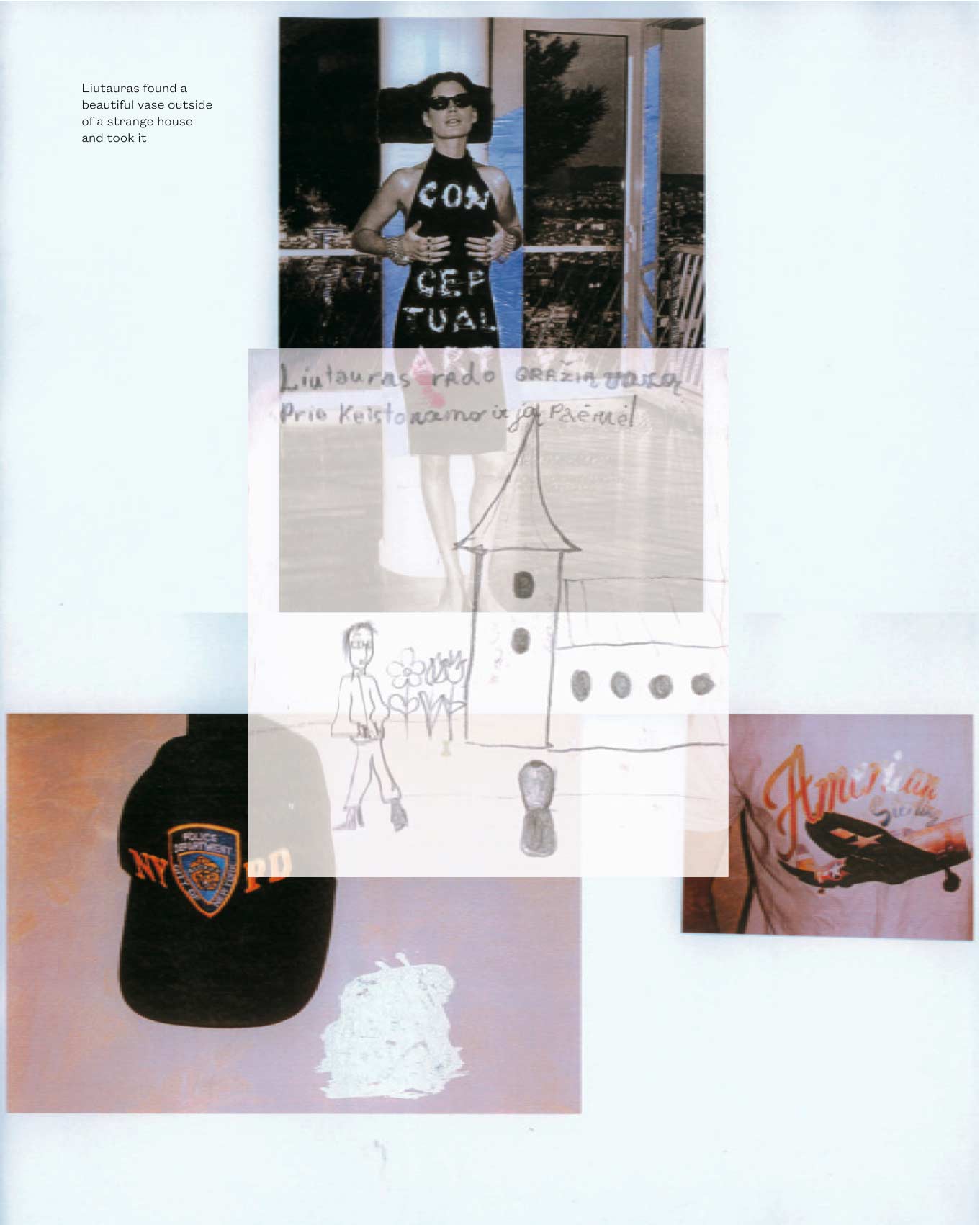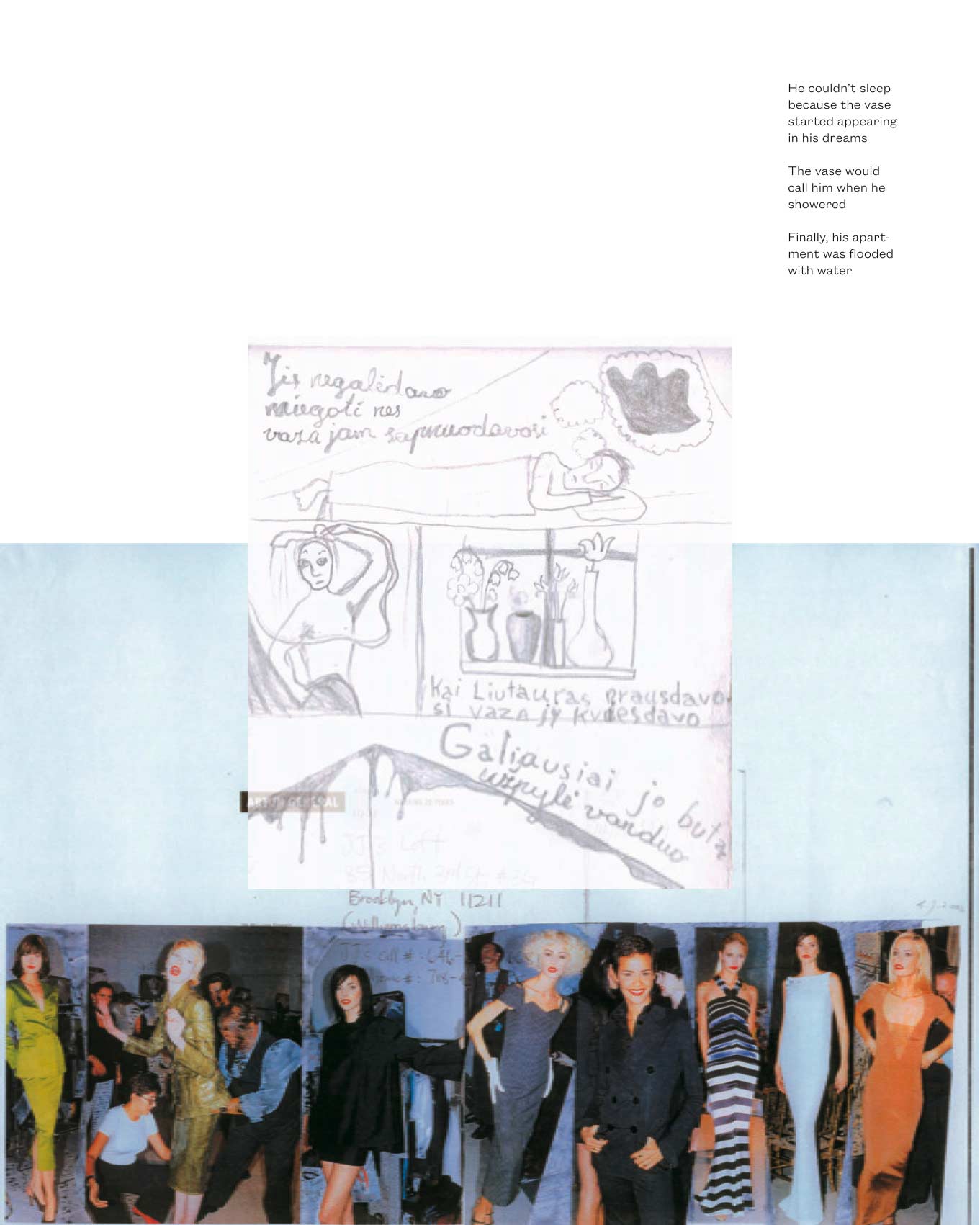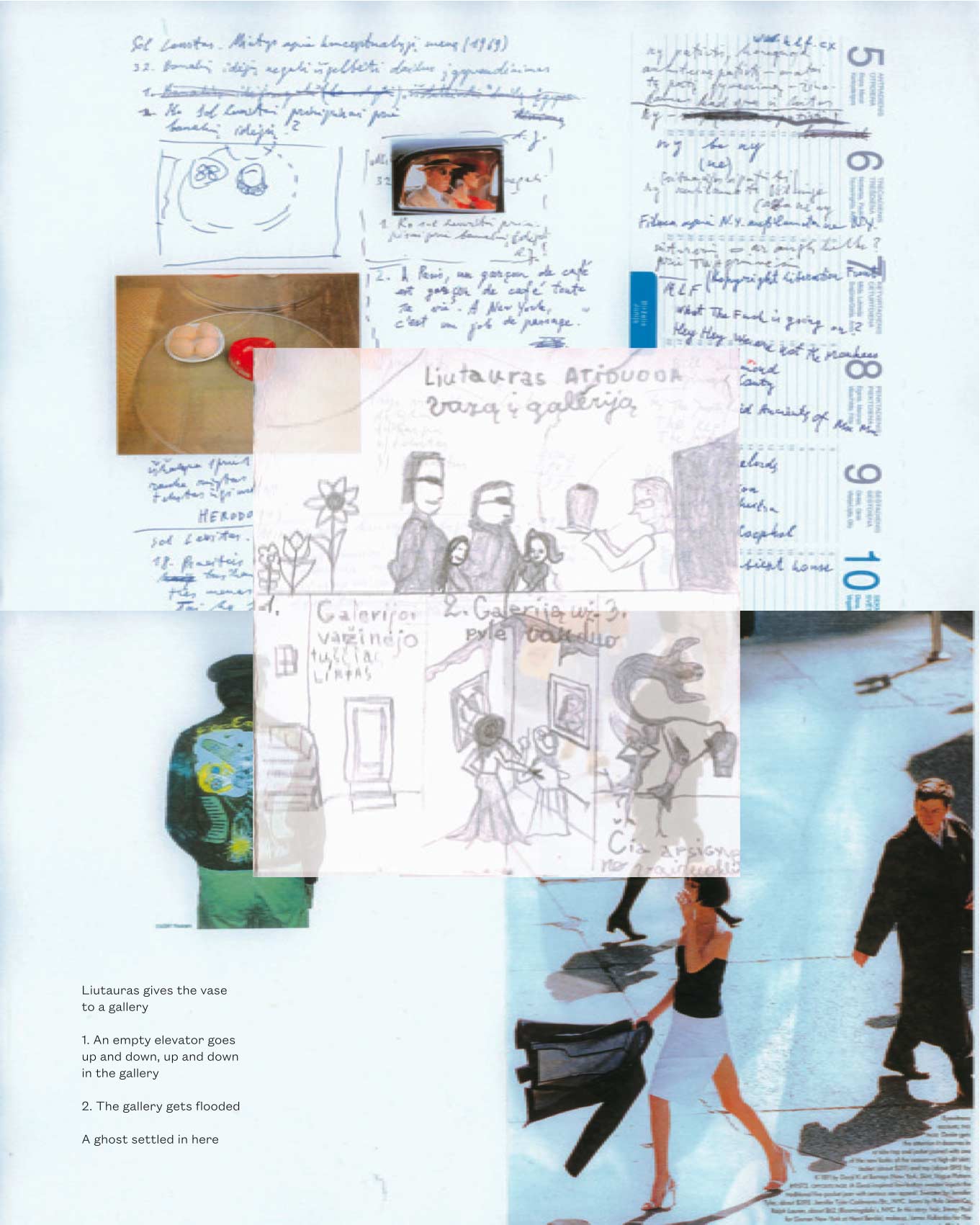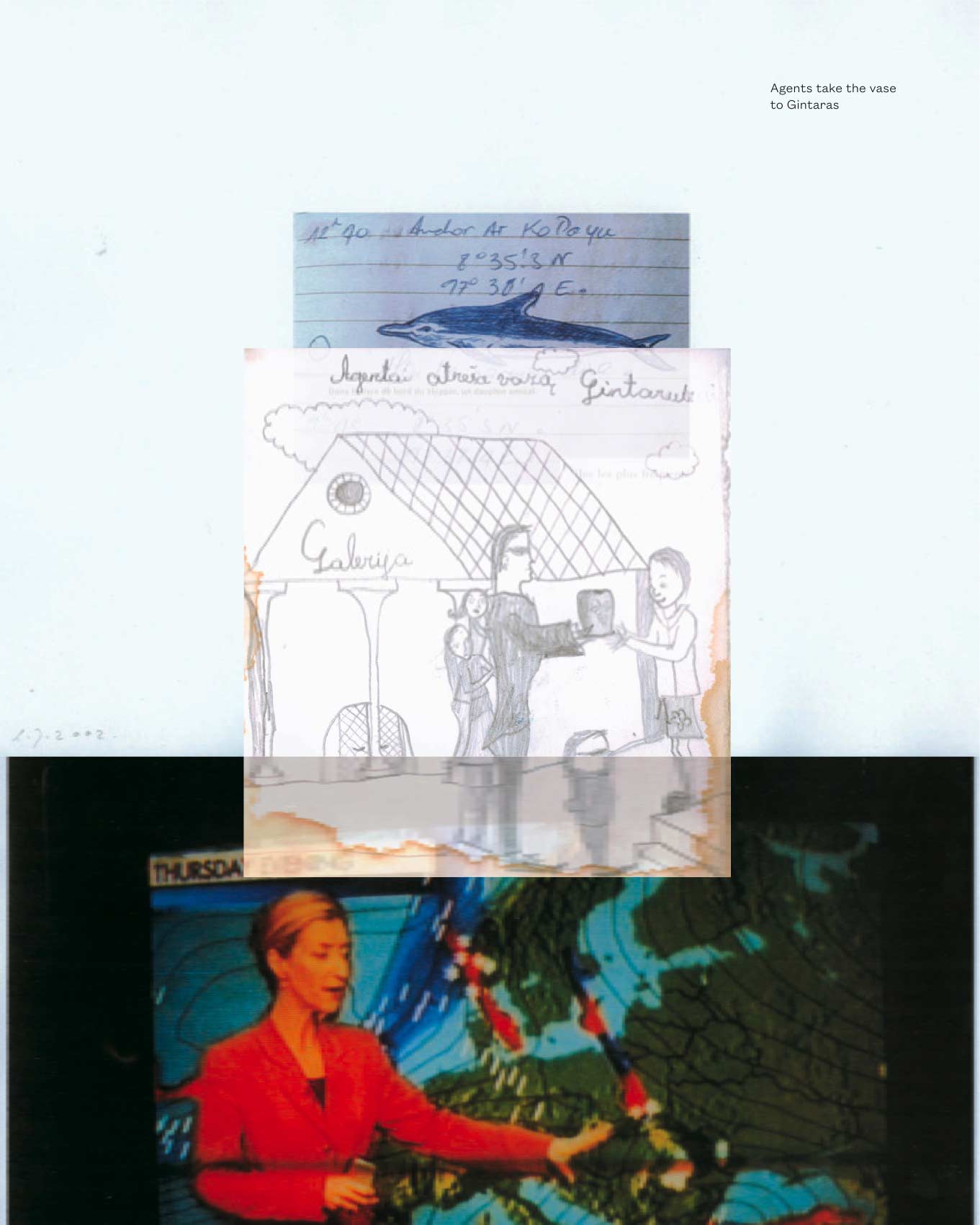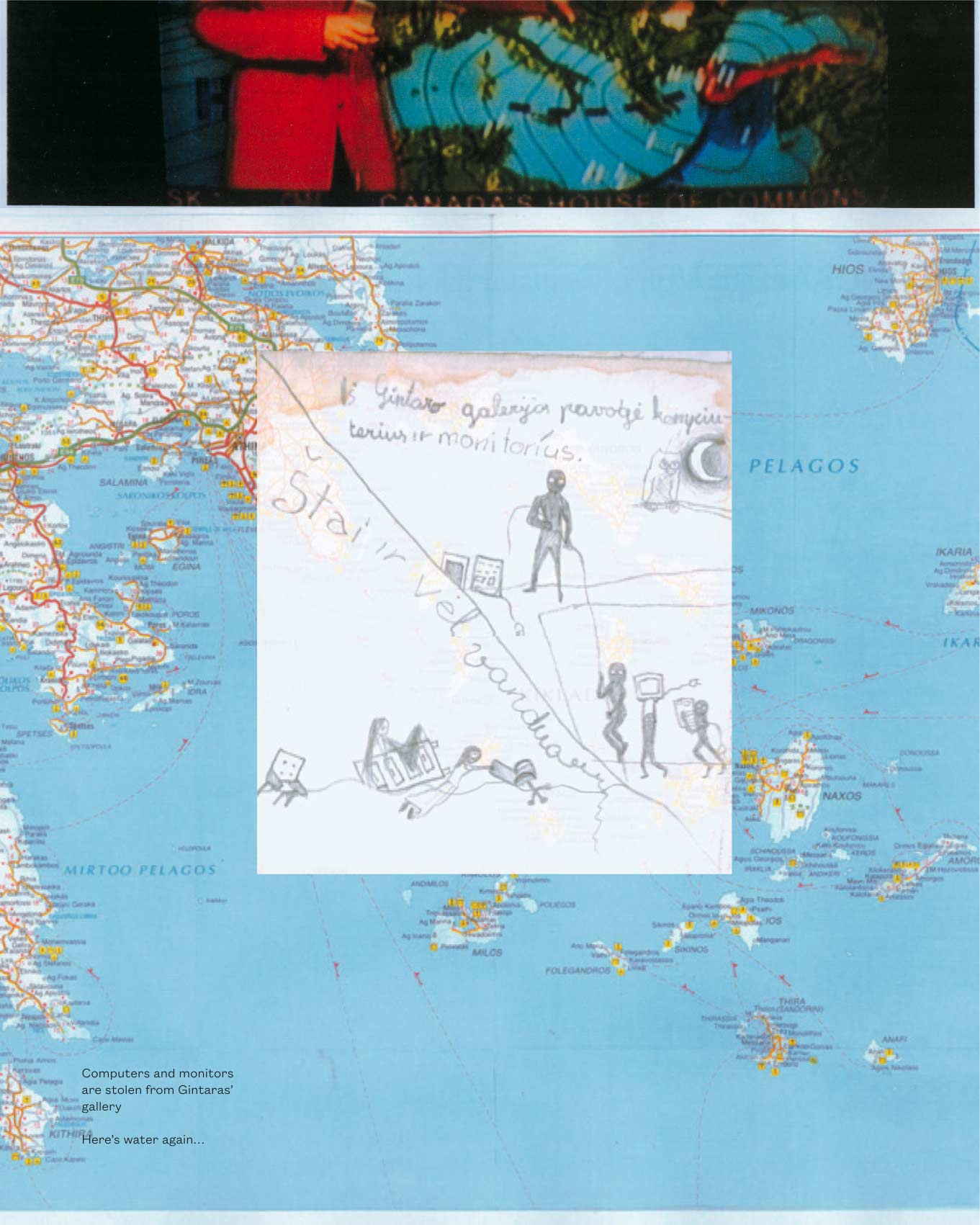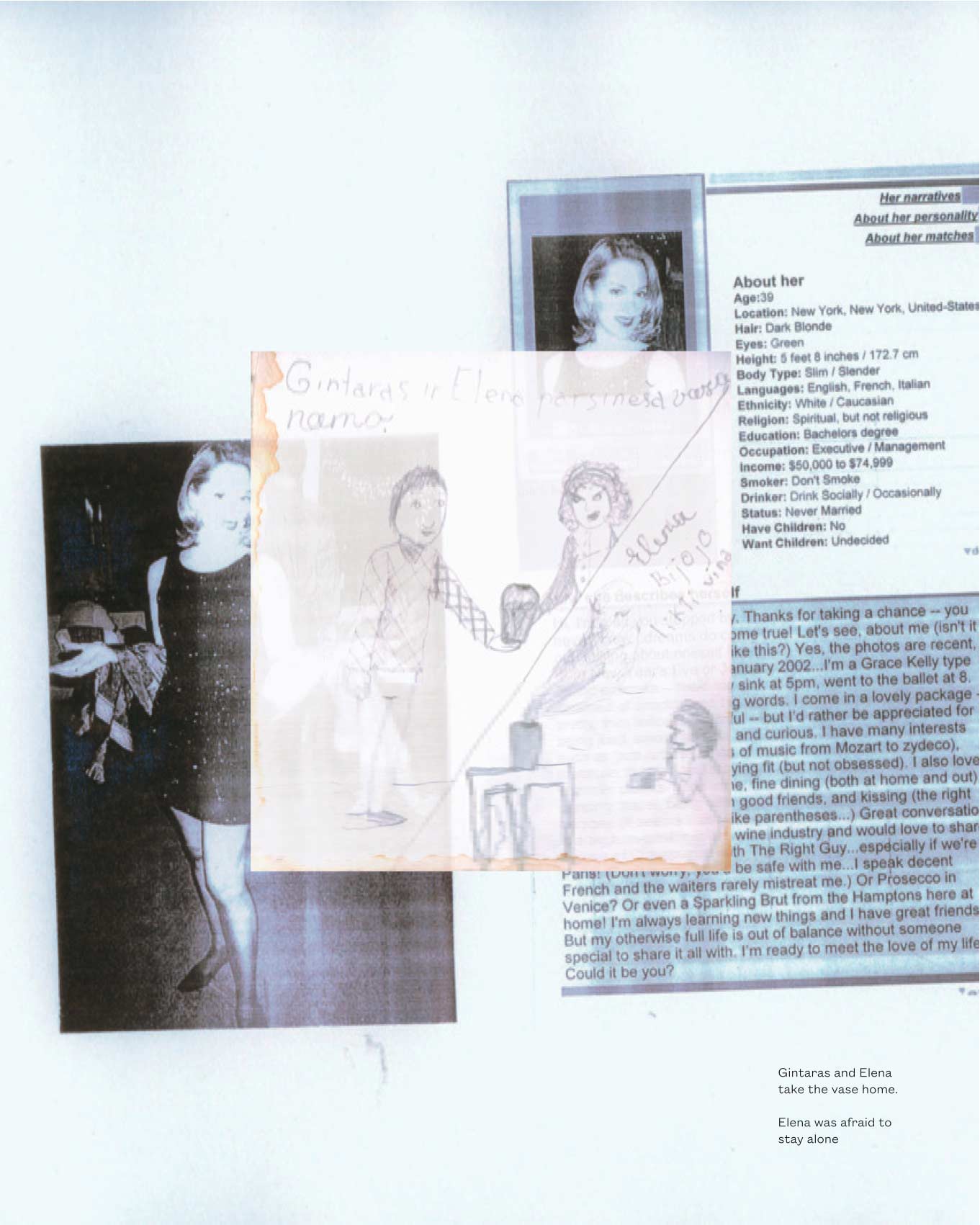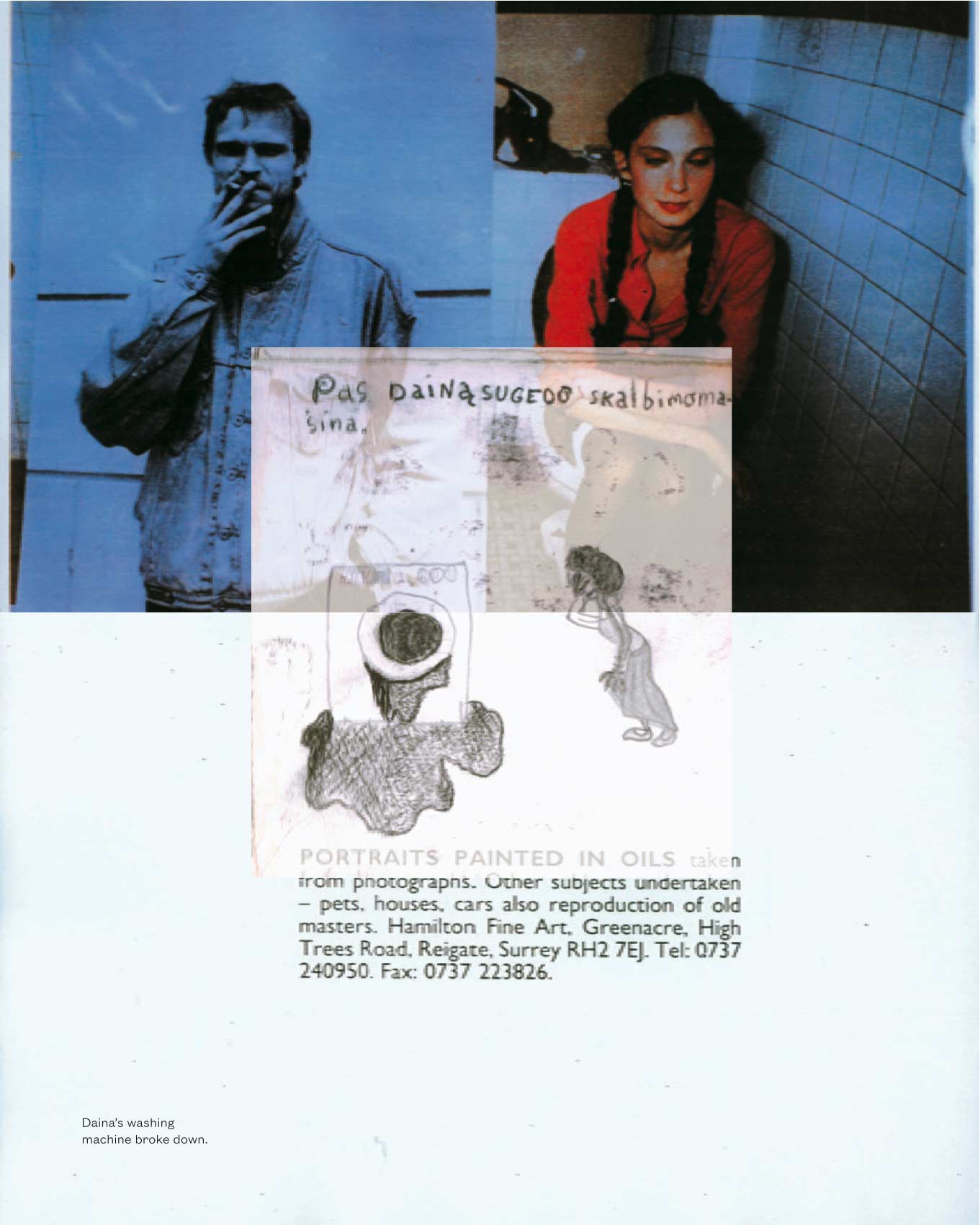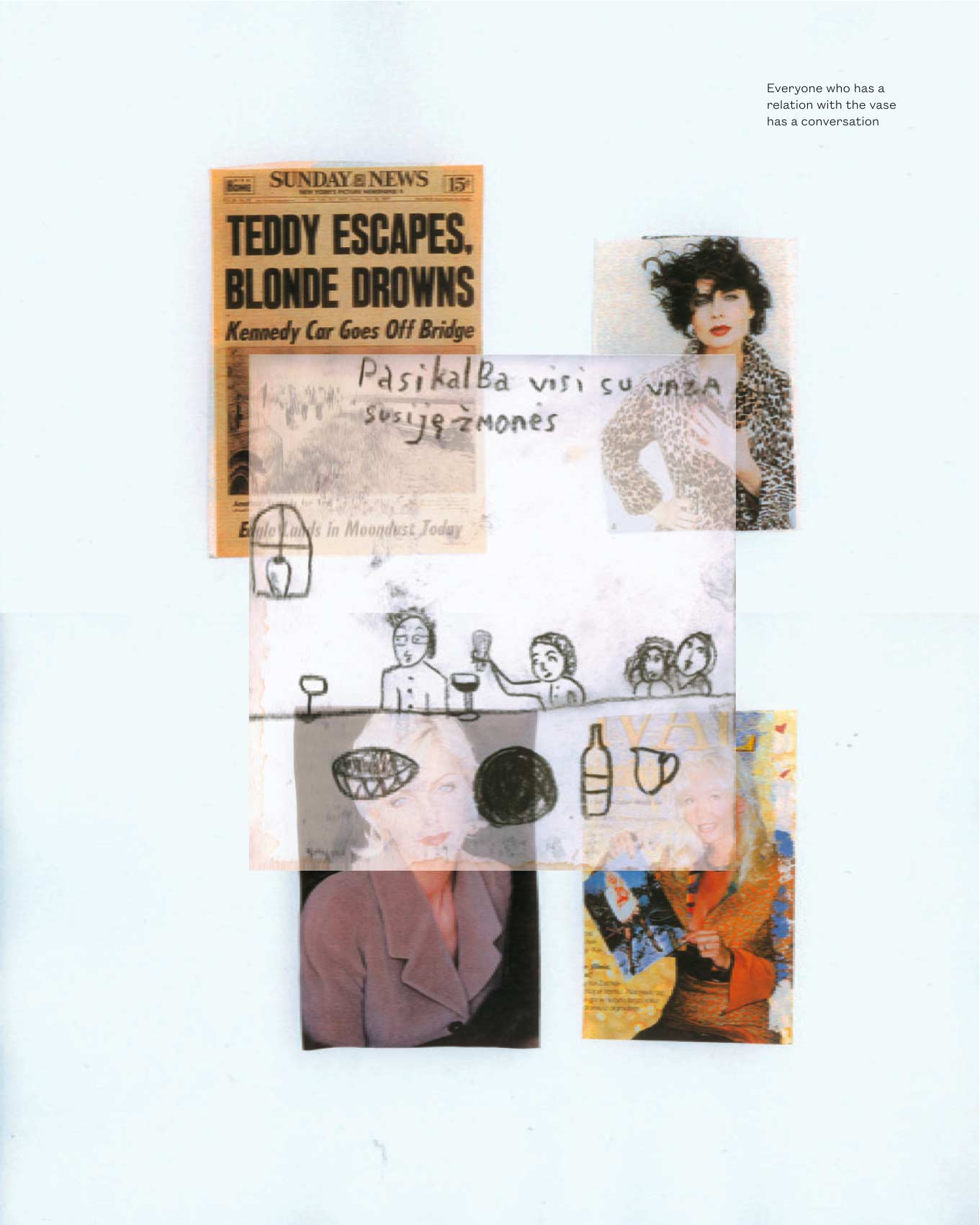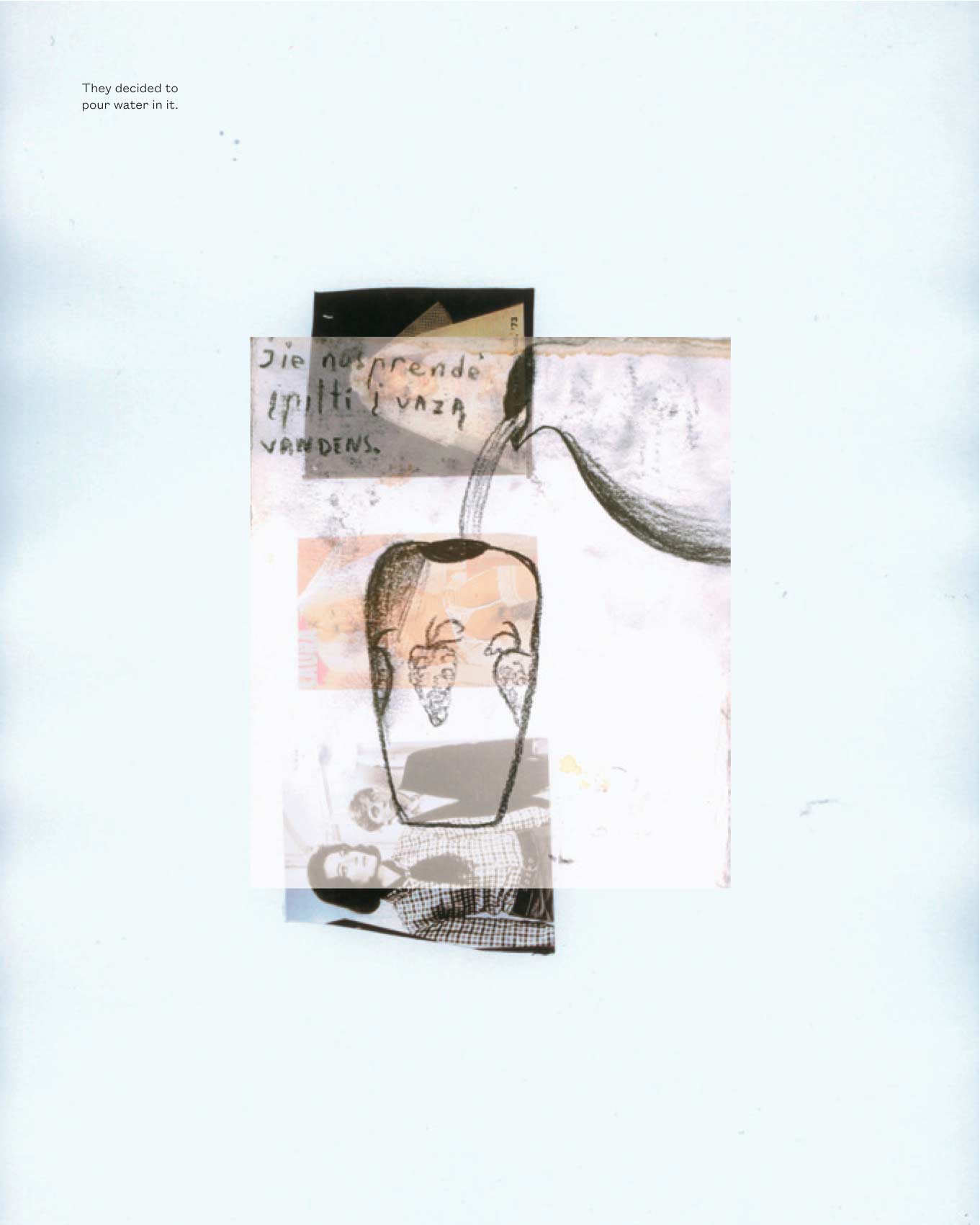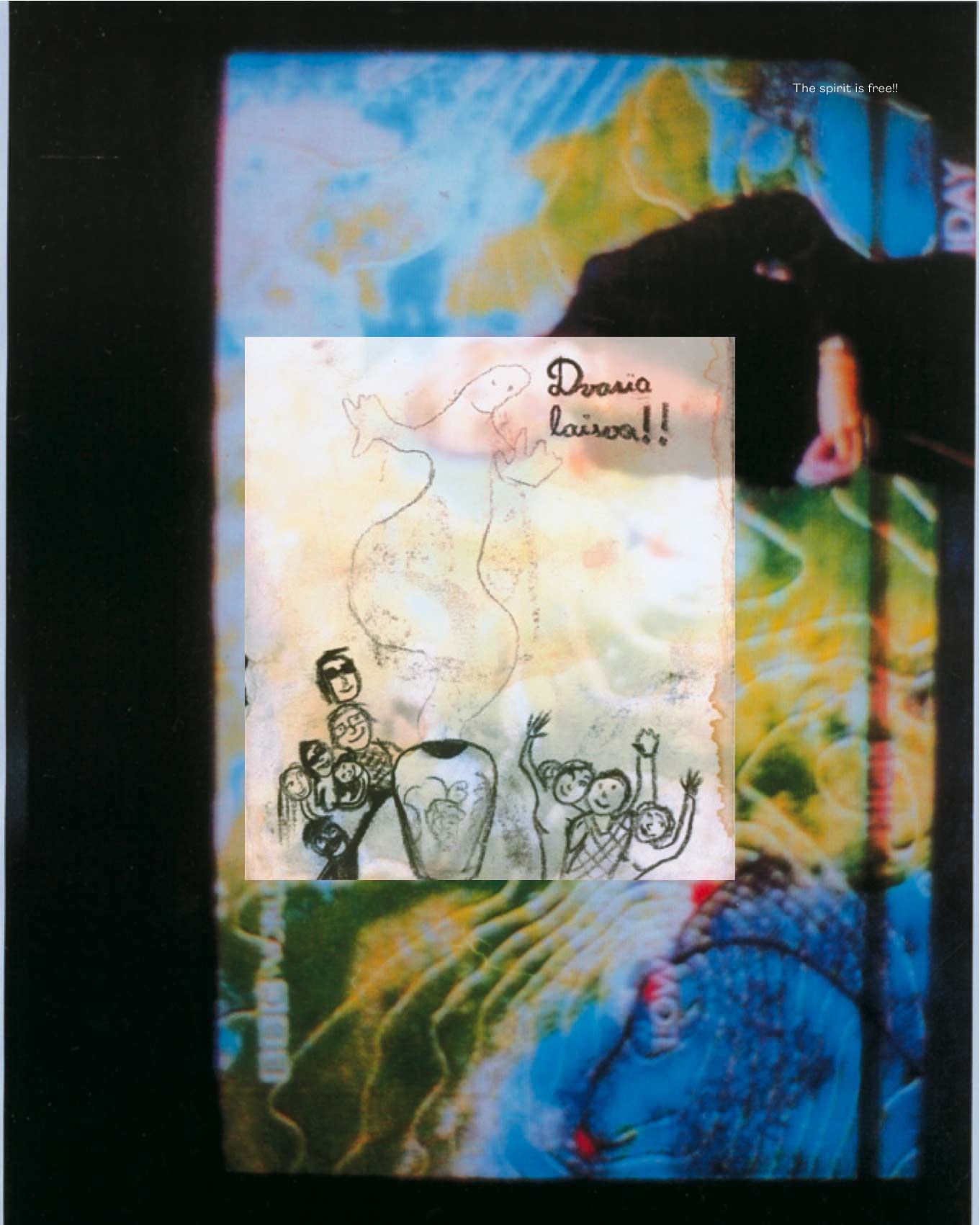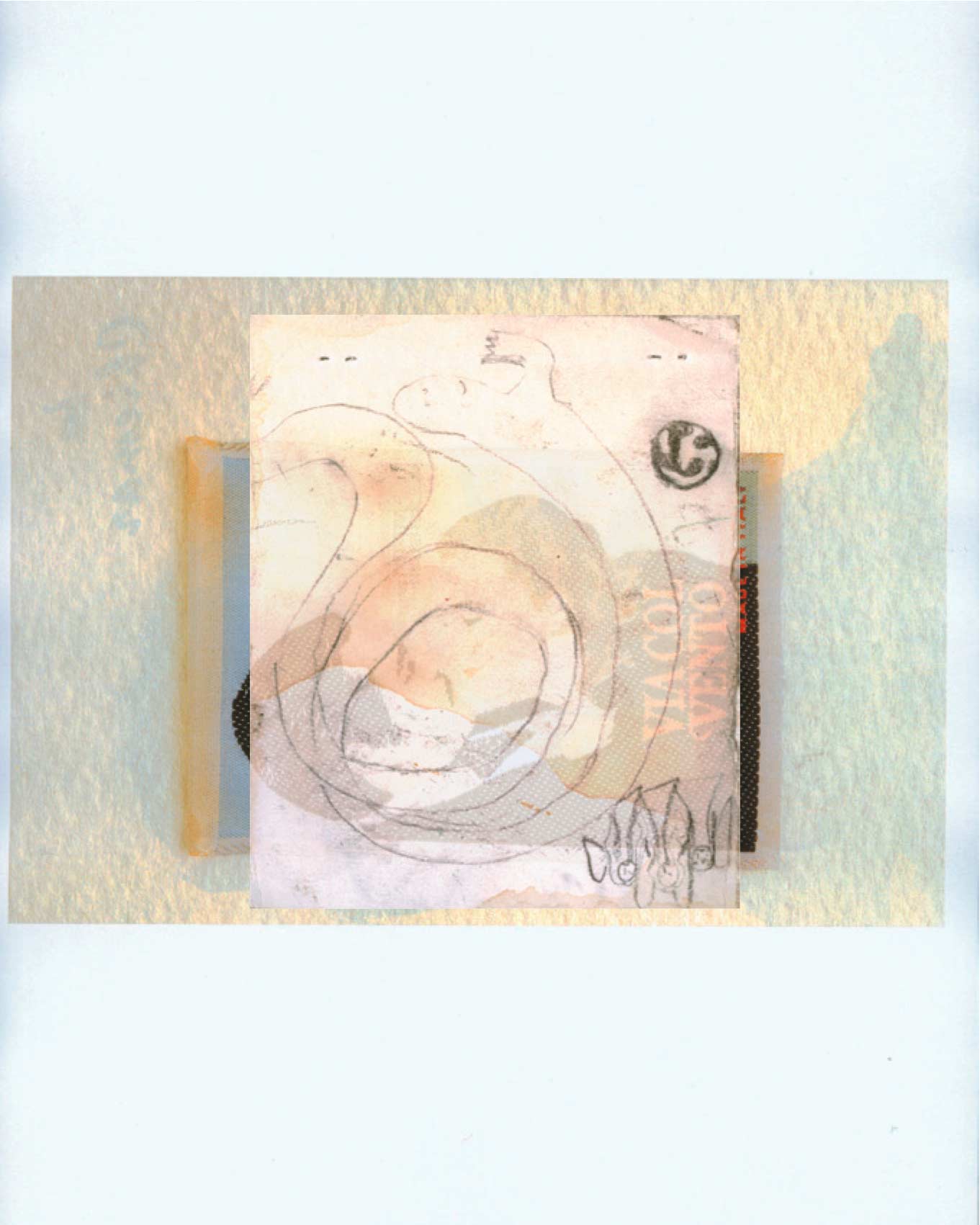 Virginija Januškevičiūtė is a curator at the Contemporary Art Centre (CAC) in Vilnius. Her recent collaborations include the exhibitions Dalia Dūdėnaitė and Elena Narbutaitė: Sleeper for Peep-Hole in Milan; 90s for kim? Contemporary Art Centre in Riga; Panslavisms for Transkaukazja Festival in Warsaw; and Illusionists: On Stage Design and Contemporary Art for the CAC. She also curated Gintaras Didžiapetris' solo exhibition at the CAC in Vilnius, in 2012, and Objectif Exhibitions in Antwerp and the Villa Croce Museum of Contemporary Art in Genoa in 2013.
Elena Narbutaitė is an artist born in Vilnius. She is currently working on the third series of prints in her Prosperity cycle: Married Man. The first series, Roberts (as in Julia Roberts), was shown in her solo exhibition at the Tulips&Roses gallery in Brussels in 2012. Her group exhibitions in 2013 have included Fusiform Gyrus, at Lisson Gallery in London, and oO, at the Lithuanian and Cyprus Pavilion at the 55th Venice Biennale.