The photo reportage of yore relives through the direct experiences of artists, writers and musicians
GET LUCKY
Words by Sofia Infascelli and Umberto Mortari - Images by Lorenzo Castore

Sofia: Last summer we left on August 8 to go to very beautiful and mysterious places. Both in the fresh forests of countrysides and mountains, and into the water at the seaside. Every time we got into the car the radio was always playing the same hit of this summer which is called Get Lucky. The first holiday was at a friend of Lorenzo, called Umberto, close to the hotel of his mother, called Marie Louise. We were in a pretty little house where the sea was wonderful. One evening I, Umberto, Lorenzo and my mom went in the piazza to play a game where you had to shoot pellets at cans of Coke, Fanta and Sprite with a popgun. In the evening we put a tent in the garden and I, Umberto and Lorenzo fell asleep in there but then during the night a huge storm broke out and we had to run home. The last holiday after eight other holidays that I'll tell you later was at the Park of one hundred lakes in the Appennines of Emilia-Romagna. One afternoon we were walking in a little road in the woods and Umberto was in front of us and suddenly we hear him screaming so we get closer and there was a huge snake eating a frog I got really scared and we ran away but Lorenzo stayed there and took pictures that you will see in the magazine. Then we went down the path and saw a beautiful small waterfall where you could drink. It was very good and fresh drinking water. Then in the evening we went to sleep but I was the only one who didn't sleep because I wasn't so used to staying up all night in the woods and I got a little scared. I heard a lot of mysterious noises at night including families of wild boars. We went to really beautiful places moving many times. Going back in the summer, before the Park of one hundred lakes we also went to Abruzzo to Annalisa's house where there was my uncle Paolo and a very nice thing that we did was following a path up in the trees with a boy named Giorgio, then in the Marche to Anna's and Matteo's house where I fed the chickens and they took a photo of me with a giant and very old camera, then Venice where there was the Biennale and then we went to Ia who is the nanny of my grandmother, of my mother and of my uncle in Friuli and they hadn't seen her for such a long time actually since I was born. It was beautiful up there, we went through some beautiful roads with the car, and we also went to a village full of clocks and on the chairlift and did two rides in a row. One day we stopped by a lake where you could swim but when I went in I didn't manage to stand for even five seconds, the water was freezing! It was called Lake Barcis. We had a lot of fun but then I had to go back to school.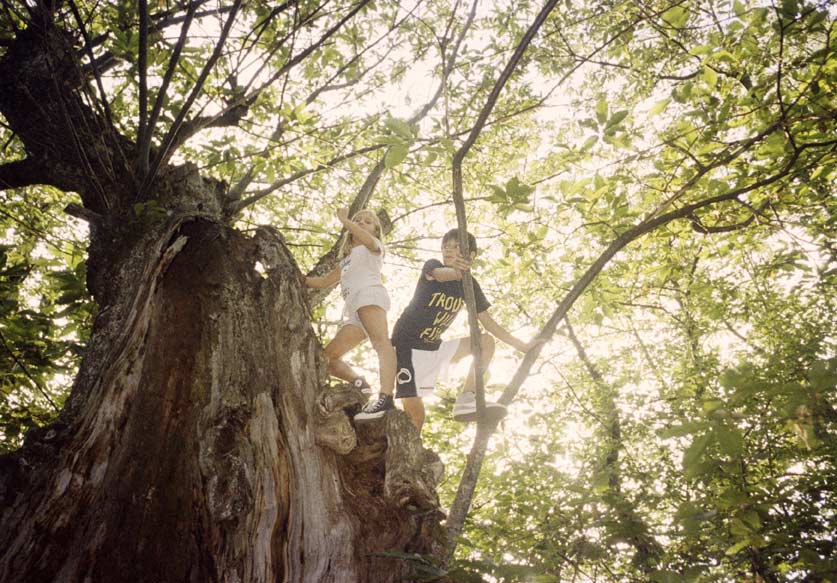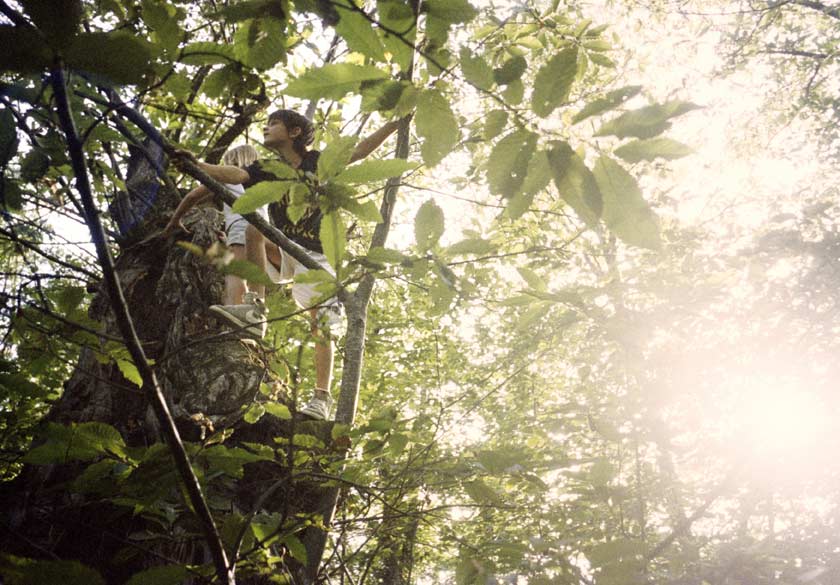 Umberto: What's up readers my name is Umberto Mortari but everyone calls me Umby or Burt. This summer I did a lot of fun things like summer camp, going to Amsterdam and Greece, but my favorite thing was camping in the nature. I went camping in a forest far away from everything with my godfather Lorenzo, his girlfriend Eugenia and her daughter Sofia. When we arrived we went inside the cabin, put our things away and got ready for a hike. I started walking faster then the others leaving the group behind until got face to face with a snake! I screamed like a little girl – for one second I thought I peed in my pants – I ran back to the group and screamed A SNAKE A SNAKE!, when the group catched up with me Lorenzo told me it wasn't poisonous and there I started calming down until I see a frog in his mouth! When we passed the snake we reached to a small river so I go to drink, after I drank I sat down on a broken tree and I think that I don't have to be scared of the snake scene because it's nature and I can't do anything about it, so I went back to look at it and he still didn't finish eating the frog. Thirty minutes passed and I'm pretty sure we were lost, we didn't know the way back until we heard a car about fifty meters from us. I followed the sound and told Lorenzo to come. When the guys in the car arrived we asked them if they could bring us back to the cabin they said sure but there isn't enough space so we went in the back. When we went back to the cabin me and my friend Sofia wanted to see wild boars but before that we wanted to make a tree house so we did it: it took about one hour to build it. When we finished building the house it was already dark we couldn't see much so we got torches and then we started looking for boars, half an hour passed until we heard a noise and that meant we were getting lucky, they were close. After we heard the boar I was chilling on the tree house until Sofia screams A BOAR A BOAR! She climbed back on the tree house and I jumped down and ran to the cabin and told everyone there was a boar out there. We went to the only restaurant around to eat and played with the horses of the mountain fair then went back home. Early in the morning we went to Attilio Bertolucci's house (Lorenzo told me he was a great Italian poet and also the father of Bernardo and Giuseppe two very cool guys). The house was very dark and full of pictures and books. It was exactly the opposite of the house we were in because it was way bigger with a lot of rooms. It was really weird Attilio's son Bernardo grew up and used to live in such a small village and then move to Rome and winning Oscars in LA. Another day we went through a forest with a river and found a little frog and we gently picked it up. What a different destiny two frogs can have. I liked going in the forests because I liked to climb trees and this because I feel free and peaceful. It was really nice camping in the nature, I learned and saw a lot of things and animals. I hope to go back there.






Lorenzo Castore (1973) is a photographer born in Florence. He has shown his work in numerous exhibitions in Italy and abroad. Since 2003 he has been represented by the VU' agency and gallery. His work is characterized by long-term projects that focus on the concept of memory, personal and collective. He has published two books: Nero (Federico Motta Editore, 2004) and Paradiso (Peliti Associates, Lunwerg Editores, Actes Sud, Edition Braus, Apeiron, Dewi Lewis Publishing, 2006), which won the 2005 Leica European Publishers' Award. In 2012, his first film, shot together with Adam Cohen, won the award for best short documentary at the Camerimage Film Festival, Poland.

Umberto Mortari (2002) was born in Rome. He is in the sixth grade at the Ambrit International School in Rome.

Sofia Infascelli (2004) was born in Rome. She is in the fourth grade at the "Giardinieri" public school in Rome.