Live Arts Week II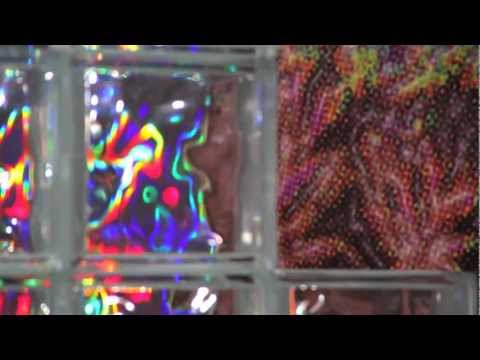 Xing presents the second edition of Live Arts Week that will be held in Bologna, Italy, from 16 to 21 april 2013 at MAMbo – Museo d'Arte Moderna di Bologna and other locations.
This event dedicated to live arts, unique in Italy, hosts a blend of new productions that revolve around the presence, performance and perceptual experience of sounds and visions.
The decision to launch it as a 'week' is an attempt to break away from the concept of a festival as a consumer point in the cultural life of a city. This is rather a case of a co-habitation of diversified forms – differing in size and intensity – concentrated into a limited time frame, proposing a vision of art as something complex but cohesive.
The program offers a calendar of live works (performances, shows, lectures, concerts and live media with unique dates, productions and previews) presented by important personalities in the international and contemporary research scene. Besides the central nucleus, which is structured as a multi-disciplinary flow, there will be also environmental installations and interventions, focusing on the different ways of inhabiting and of crossing the museum space.
Live Arts Week II gives space to existential athletics: it does not put art before the artists, but exposes to forms of sensitivity and ideas, welcomes hybrid and polyglot works, hosts creative singularity, weaving a sort of counter-design of use.
GIANNY PÄNG, a name that will accompany the festival in its organic growth, indicates the time of these transitions. It is a phenomenon, not a person: a new identity, unlikely but real, to be treated as an abstract concept.
The NERO magazine blog will be hosting BLENDED GAZE, a project of critique and refraction curated by Piersandra Di Matteo with the involvement of a group of critics, observers and photographers, in a continous and dynamic relation with the events of the festival.
Live Arts Week will be accompanied by VOLATILE VOICES, a daily broadcast of live critics on Radio Città del Capo.
PARTECIPATING ARTISTS:
Tony Conrad (USA), Lucio Capece (AR/D), Daniela Cattivelli (I), Dracula Lewis/Out4Pizza (I/USA), Goodiepal (DK), Helm (GB), Rose Kallal/Joe DeNardo (CDN/USA), Junko (J), Sun Araw (USA), Pierre Huyghe (F), Riccardo Benassi (I/D), Marcel Türkowsky/Elise Florenty (D/F), Alix Eynaudi (F/B/A), Anne Juren/Marianne Baillot/Alix Eynaudi/Agata Maszkiewicz (F/A/B/PL), Sara Manente (I/B), Muna Mussie (I/B), Nature Theater of Oklahoma (USA), Eszter Salamon/Christine De Smedt (D/B), Mårten Spångberg (Sw), Dmitry Paranyushkin (RUS/D).
Live Arts Week is conceived and created by Xing, a cultural network based in Bologna with the purpose of planning, supporting and promoting products and events characterized by an interdisciplinary approach toward the issues of contemporary culture.
Partners: Ministero per i Beni e le Attività Culturali, Regione Emilia-Romagna, Comune di Bologna, MAMbo – Museo d'Arte Moderna di Bologna, Fondazione Teatro Comunale di Bologna, Fondazione Cineteca di Bologna, Goethe Institut Mailand, INTPA International Net For Dance And Performance Austria/Tanzquartier Wien, Fondazione Nuovi Mecenati, L'Onda Office National De Diffusion Artistique, Fondazione Carisbo, Fondazione Furla, Genus Bononiae, Cassero, Associazione Amici delle Vie d'Acqua e dei Sotterranei di Bologna.
Media partners: Mousse, Cura, Nero, Blow Up, Alias, Il Manifesto, Edizioni Zero, Radio Città del Capo, UnDo.Net. Live Arts Week is part of Rete dei Festival del Contemporaneo di Bologna.
Venues:
MAMbo – Museo d'Arte Moderna di Bologna – Via Don Minzoni 14
Cinema Lumière – Via Azzo Gardino 65
Garage Pincio – Via Indipendenza 71
Palazzo Pepoli. Museo della Storia di Bologna – Via Castiglione 8
Cassero – Via Don Minzoni 18
headquarters:
Xing – Via Ca' Selvatica 4/d Bologna?
info:
tel +39.051.331099?info@xing.it?http://www.liveartsweek.it?
press:
tel +39.051.331099 mob +39.339.1503608?pressoff@xing.it?
download program:
http://www.xing.it/liveartsweek/program_2013.pdf?
download high res photos:
http://www.xing.it/liveartsweek/FOTO_LIVE_ARTS_WEEK_II_HIGH_RES.zip